Project management meets getting things done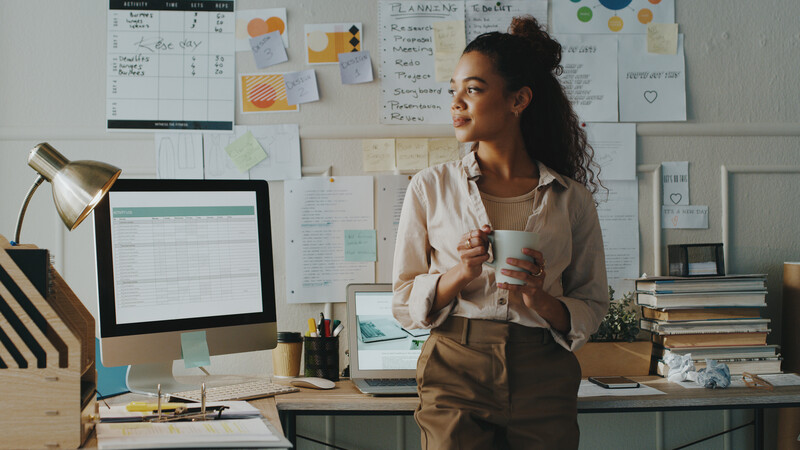 What can we learn from attention management?
The world of programme and project management is full of workstreams, deliverables and actions plans. But how do we avoid drowning in the sea of priorities? How do we ensure that stress doesn't overwhelm us and impact our energy and productivity? Here are some simple techniques from my experience on how to be productive that could provide some light relief.
What is getting things done and attention management?
12 years ago, I read David Allen's Getting Things Done, the book that created the personal productivity movement and when I read it, it immediately impacted how I processed things at work. I had just moved into a new role and being able to find a process for dealing with a significant number of inputs was vital, whilst ensuring the projects maintained momentum.
That led me to discover a UK productivity guru, Graham Alcott, who published How to be a Productivity Ninja. Now this blog post is not a paid advert, and much of the knowledge is available for free on the internet, but the principles, when turned into daily habits, can have a tremendous impact on your stress levels, productivity and ultimately your happiness. It's that powerful.
Make sure you know what needs to be done
Find a way to capture all your inputs into one (ideally no more) location. This could be Jira, or any other project tool, but the real power comes from limiting the places you store your work.
Don't over-complicate your work process. Only use folders, labels or filters if you really must and if you can quantify the value. Lukas Vermeer takes this to the extreme with his blog post on using email as your to do list, which many of the getting things done fans will argue against. But if Jira is sending you alerts to tickets that you need to action, why not use your inbox?
Choose how you use your time
It is just so tempting to start the day with a small screen, your phone, and progress to a bigger screen, your laptop. Allowing new alerts to direct your attention. I challenge you to try something different.
Start the day by creating a plan. I personally do this the night before, but some find the process of creating the plan in the morning more effective. Once clear, make a commitment to yourself that this is what you're going to focus your attention on in the morning and try avoiding other inputs, your email, teams and slack, to see if anything new needs doing. You can then check for new actions at 10am when you have had that first hour focusing on your plan without distractions.
Time blocking sounds too simple, but it works
Never miss a lunch break. Block it out in your calendar. Lead by example. If your colleagues see you taking a break, they may feel less pressure to skip lunch and join you which will create a stronger team. The health benefits of getting away from your screens and enjoying some fresh air are well documented. Make time for it and you will feel better and be more productive in the afternoon.
To ensure you make time to prepare for moments that matter, such as important client meetings, block out 10 minutes before it starts to reset your focus and to enable you to go over the talking points and concentrate on the meeting. Block out a further 10 minutes after the meeting to capture next actions and process the key points.
Build in a weekly review at the end of the week
This is a chance for you to reflect on what you have achieved. What outputs, deliverables or value have you created this week? Is there anything you didn't get done this week? Make sure you capture anything you missed into your plan for the following week. Finally, pay attention to the future and look a little further ahead - what is on the horizon?
And most importantly take time to reflect on your personal objectives, KPI's, OKRs and personal development plans. Your growth and development is one of the most important things to spend time on, but how often to do your schedule time in your calendar to do this?
Does it always work
No, life does happen, but by building these steps into habits, it dramatically reduces the sense of overwhelm and through time, it can turn you into the most organised person on your team.
And finally, avoid the shiny new productivity tools
They are all brilliant, but you can waste valuable time trying them out and migrating your work process. Find one that works and stick with it for ten weeks. Only add additional steps, apps or processes in when you have got the basics working. Paper does still work, but in global teams, we need to adopt a digital first approach.
Good luck!
You may also be interested in: