Net Zero Nation and Sustainability
Scotland Branch Conference - 7 September 2023
Headline sponsor Proggio
The APM Scotland Branch are planning to continue the face-to-face Branch Conference series with a full day event in September 2023.
Considering our ever changing environment is a vital skill for a Project Manager as they bring together a wide range of knowledge and expertise to fulfil projects in an ever evolving world where data, artificial intelligence and sustainability all play an important part.
Interactive sessions will provide delegates with opportunities to contribute to important outputs from the day which may include potential solutions to their current challenges.
The day will also bring together practitioners, employers, students, apprentices and academic staff and should be engaging to all those who have an interest in projects.
Group booking deal available! Buy three tickets and get the fourth ticket free. Discount will be applied automatically through online booking.
Speakers and programme
09:00-09:30
Registration and refreshments
09:30-09:45
Welcome and housekeeping

Professor Amos Haniff, APM Scotland Chair
09:45-10:15
Welcome

Professor Adam Boddison OBE, APM Chief Executive Officer
10:15-11:00
Competence in Energy Transition - Liam Macintyre

Managing 'new energies' projects is a bit like trying to transform a 150 year old house into a low-energy PassiveHouse! Precedence for both is limited. In each case the rules are still being written. Everybody has an opinion. And both challenges share the same end goal – Net Zero. Come along to this presentation where Liam will draw parallels between the renovation of his family home and the skills we need to solve the biggest engineering challenges of the world today
11:00-11:30
Coffee break
11:30-12:15
A mind shift for sustainability - Dr Karen Thompson

Project success rates are not improving and the need for project management to deliver outcomes that contribute solutions to the challenges facing humanity has never been greater. Project professionals have many skills required to play a leading role in sustainable development. This session will explore the mind shift and new skills required for project professionals to ensure projects deliver a better future.

As a linear process, project management is not sustainable. Drawing on thinking from the fields Responsible Management and Sustainability Mindset, we will discuss a new competency framework and uncover new skills to better manage project complexity, uncertainty, risks and opportunities. Now is the time to shift your mind set and extend your skills to manage projects in ways that deliver benefits for society, the environment, and biodiversity, as well as economic value.
12:15-13:00
Robotics and AI in project management: The future - Steve Maclaren 

The National Robotarium based at Heriot Watt University will discuss how AI will help deliver Robotics projects in the future.
13:00-14:00
Lunch
14:00-15:00
Circular Economy and Project Management: Compatible concepts? - Dr Melissa Marques-McEwan

The circular economy topic has gained momentum in recent years, and is increasingly important in Scotland, where a Circular Economy Bill is currently being proposed. A circular economy seeks to reduce the quantity of materials within the economy, keeping resources in use for as long as possible, and subsequently reusing and ultimately recycling materials. It is much more than just dealing with waste – it transforms the way business is done across all sectors, requiring technology innovation, long term thinking, and new collaborative partnerships.

As we strive towards circularity, project management professionals need to grasp how these groundbreaking principles intertwine with their practices. Surprisingly, only a few studies have explored the implications of the circular economy on projects, leaving a crucial knowledge gap.

This interactive session will tackle this gap, by discussing how reusing and recycling affect cost, time, quality, risk, lifecycle and other aspects of project management.

Before joining, please answer our survey (further details will be shared in due course) – we will discuss preliminary results throughout the session.
15:00-15:30
Coffee break
15:30-16:30
Closing Keynote, Data Analytics - Martin Paver

Data driven project delivery is here to stay. How are you adjusting to a new future? Advanced data analytics offers the potential to fundamentally transform the project delivery profession. Hear about the latest updates including:

the manifesto for data driven project delivery,
how the 'Visions for 2025' can enable us to reimagine how we work. From risk to benefits, productivity to project controls.
how data trusts will help us to and much more beyond.
how we should adapt and prepare ourselves for a data driven future. 
Helping to keep you plugged into the latest and greatest developments.

16:30-16:45
Conference close

Professor Amos Haniff, APM Scotland Chair
*Programme subject to change
Headline Sponsor

Proggio
Welcome to Proggio, the world's most innovative Adaptive Project Portfolio Management solution that keeps projects and revenue running smoothly. It intuitively adapts to shifting needs and risks to enable operational excellence and cost savings, for every phase of a project, even when there are hundreds of them. More than a PM tool, its dynamic views, risk matrices and customizable workflows benefit stakeholders at every level, ensuring complete clarity and visibility in real time.
Proggio not only enhances organizational performance, but also contributes to sustainability by promoting intelligent decision-making, exemplifying its role as a vital player in a highly efficient, future-forward landscape.
Prepared for what's now and poised to deliver what's next, it's no wonder Pros use Proggio.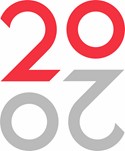 Exhibitor
20/20
20/20 Project Management Training is a full-service training and consulting company, developing skills and solutions for world-leading projects and people. Founded in 2003, we are the largest independent provider of project management training courses in the UK.
Our interactive courses and experienced facilitators work with you and your team to grow your project management knowledge. With a range of course delivery methods our training is flexible and adaptable to suit all of your requirements.
APM Scotland Branch
Scotland Branch deliver a programme of activities aligned to the APM 2020 Strategy. Using the 27 competences from the APM Competence Framework as a guide our programme aims to be diverse, inclusive and of interest to the full spectrum of our membership from Student/Entry-level through practitioner and up to Director/CxO level.