APM Scotland Branch
10,964 followers
Welcome to the APM Scotland Branch community.
Scotland Branch deliver a programme of activities aligned to the APM 2020 Strategy. Using the 27 competences from the APM Competence Framework as a guide our programme aims to be diverse, inclusive and of interest to the full spectrum of our membership from Student/Entry-level through practitioner and up to Director/CxO level.
Where we can we focus our events on experience and lessons from key projects of Scottish interest, such as the construction of the Queensferry Crossing, Naval Ship Building on both the Clyde and the Forth, Edinburgh Zoo's Giant Panda Programme or the development of world leading digital platforms.
We work closely with Scottish Government, our Corporate Partners, Members, Affiliates and Higher Education Institutions to ensure we understand their needs and how we can work together for the benefit of all of our members and the wider project profession within Scotland.
Our prestigious annual Project Challenge Competition provides development opportunities for newcomers to the profession whether from Corporates or HEIs, and we are actively looking at opportunities to further develop and enhance our activities in this area.
Our membership is widely dispersed, stretching from Dumfries and Galashiels in the south, to Wick in the north, any beyond when you factor in our members in the Hebrides, Orkney and Shetland Islands. Our principal concentration of members is focused on the principal cities of Edinburgh, Glasgow & Aberdeen and are drawn from a diverse background, including the Public & 3rd Sectors, Digital & ICT, Defence, Civil & Construction, Transportation & Aerospace, Energy & Utilities, Financial Services, Manufacturing and Retail.
Our challenge is to meet the professional project, programme & portfolio management needs of this diverse and geographically distributed population. We have been growing and now have over 1600 individual members across the membership grades. We also have over 50 Corporates with head offices in Scotland, and some 360 plus based outside Scotland with one or more offices in Scotland.
To provide ample coverage branch activities are led by a network of action groups focusing on either a region or a specific activity.
Why not join us at one of our events and find out more about the branch? Alternatively use the link below to get in touch and one of the team will contact you.
Don't forget to follow us on Twitter (@APM_Scot) to get the latest updates on what is happening within the branch and beyond.
Committee
Co-opted Committee member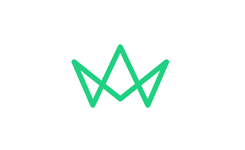 Net Zero Nation and Sustainability, Scotland Branch Conference
In a highly successful event on 7 September 2023, the APM Scotland Branch convened an impactful conference on "Net Zero Nation and Sustainability" at the historic Playfair Library in Edinburgh. This gathering united professionals, academics, and students who share a common interest in project management, sustainability, and the journey towards a net-zero future.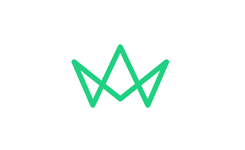 Making Project Assurance Work
We all know what Project Assurance is, don't we? Well actually, no, we don't. Typically it's a term that has a much broader meaning than most people think. No, it isn't just about project reviews. This event was held on 13 July 2023.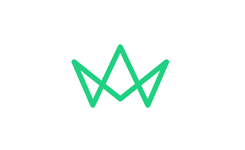 Build a Car Challenge event
On a sunny Bank Holiday Monday, APM Scotland Branch made a trip to St Ninians Primary School in Livingston, specifically to engage with Primary 7 youngsters who were looking for an activity to raise their interest and develop some new skills before breaking off for the school holidays.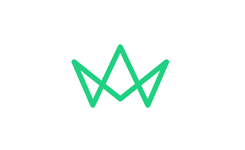 Culture Eats Strategy for Breakfast!
In times of increasing focus on carbon emissions and a pressure to cut project costs, how does a North Sea energy services company ensure that its projects remain viable? In his talk, Jak demonstrated how a project's culture is a key project success factor. This event was held on 25 May 2023.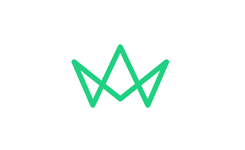 International Women's Day #EmbraceEquity – Women in Leadership
Equity means creating a fair and equal world and we all, no matter the gender, sexuality or age, have a part to play in this. This webinar, a joint session between APM WiPM SIG and Scotland Branch, explores the impact of diversity and inclusion on team performance.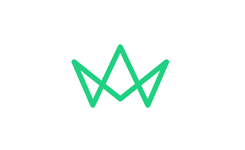 Strathclyde Partnership for Transport is currently carrying out a full modernisation of the Glasgow Subway including introduction of new trains, new signalling and telecommunication systems, station refurbishments, new ticketing and organisational change. The Glasgow Subway is the third oldest in the world having begun operation in 1896 and was last modernised in the 1970s. This event was held on 15 November 2022.
Upcoming conferences and events
Including Mental Health Support in Project Delivery
25 January 2024
An interactive session discussing how Project Managers can identify mental health symptoms, provide tools to help themselves and others, plus also increase the capabilities of the Project Management function.
Leadership – the project professional's secret weapon
8 February 2024
"I'm a Project Manager". That's often what we tell family, friends and peers when asked what we do.
Inspire inclusion within the project profession to attract and retain a diverse workforce
5 March 2024
Tools on inclusive leadership skills, retention strategies.