10 tips for writing a winning project management CV
How to write a project manager CV can be a challenge but it doesn't need to be. In this guide we'll go over why your CV is important in helping you land a job in project management and how to create a CV that will stand out.
Your CV is your selling tool; it's the first thing prospective employers and agencies look at and it's the best way to make yourself stand out from the crowd. It is so important to invest time in making it as good as possible and this includes modifying it to suit each application. If you have the basics down, you can tailor your project manager CV for any job.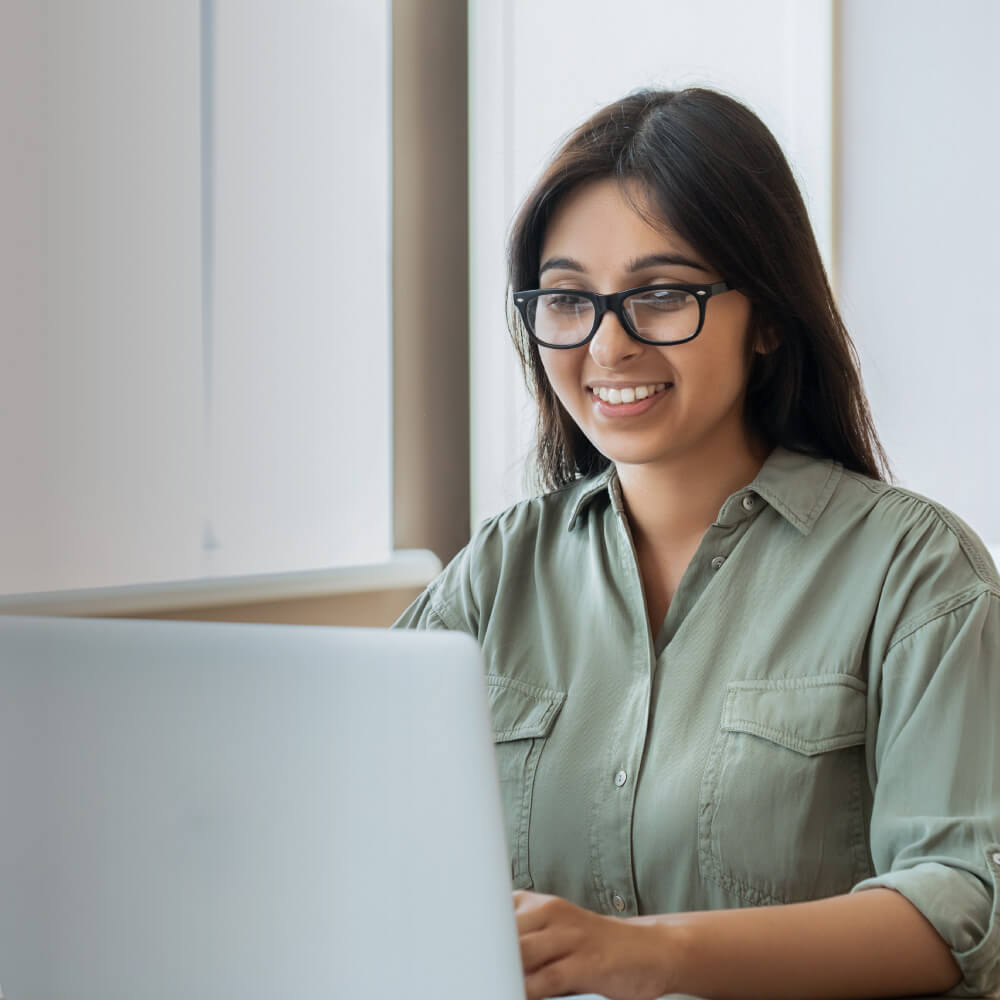 ❶ CV layout
Prospective employers end up looking at hundreds of CVs so you've got to stand out. A clear, concise CV which shows your project management skills and experience is going to be noticed a lot faster than an over-worded jumble.
Keep to a legible font size, around 11pt or 12pt, and try not to vary font types or sizes – it can be distracting and take away from the project skills you're showcasing.
Make it look professional and clean; adding colours and exotic fonts might make it look pretty or creative, but this is a professional document. It's also an insight into you as a person – a project management professional. Organised, structured, disciplined and professional aren't words that scream blue and pink with italic font and pretty pictures. So try to rein it in. You could play around a little, keeping certain sections, like education or technical knowledge side by side. A CV doesn't have to look like a long list, but make sure it's easy to understand. In fact, some people are producing more creative CVs, for example, video rather than paper, which is carefully filmed with the company in mind.
With regards to literary narrations there are lots of opinions on how to write a CV. We recommend writing in the 1st person, i.e. "I am an APM qualified project manager", rather than the 3rd person, i.e. "John is an APM-qualified project manager". The latter suggests someone else has written your CV for you which may not be a good sign as it reads less personally. You want your prospective employer to get to know you so think about how you want to come across.
❷ Keywords
The objective of your project management CV is to get you to the interview so keep that in mind. Recruitment agencies and employers often use keyword searches to electronically select a 'long list' of candidates. If your CV doesn't contain those keywords, it may not make this long list. Of course, at some point someone will read your CV and if it reads like a keyword list then it won't go any further. Make sure you include keywords, but don't overdo it.
It's also not always possible to know what keywords an employer is looking for, but if you read the job description carefully you can select some of the words they use to describe their ideal candidate and apply that to yourself and skills.
❸ Contact details
Without wanting to sound condescending, remember to write your name, address and contact details please – you'll be surprised at the number of people who forget to do this or forget to update them. And don't worry about including these at the top – it's not totally necessary. Just make sure your contact details are somewhere easily visible.
Recruiters and employers want to get hold of you quickly and without too much effort so make it easy for them. If you are difficult to get hold of or don't return calls a recruiter will move on to the next candidate.
❹ Your profile and biography
This is a paragraph or two usually at the top of your CV which provides a summary of your skills and relevance to the role you've applied for. It's possibly the only text a recruiter will read on your CV. You need to entice the reader to want to learn more about you, so it needs to be snappy and to the point.
Update this section for every role. Review the job description and adapt your profile. What are they looking for? What can you state in your profile that supports your application and aligns with the requirements listed in the job description?
❺ Education or career highlights first?
If you're less experienced in the workplace it might be better to start with your education, particularly if this is strong. For those of you with lots of experience then start with a bullet point summary of your career highlights. Include success stories of projects managed. Employers want to know figures; they want to see information on size of budget, scale of team, length of projects, complexity and importance to the organisation.
❻ Detailed career history
Write this in reverse chronological order (i.e. start with the most recent). Similar to career highlights employers want facts. They want to know what you do/did, who you manage (numbers), what is your budget responsibility, methodology used, types of project managed, etc.
You must include the company name, job title, date started and date finished. It's not enough to put in just the year. Employers need to know months too – they like to see your career path and see if there are any gaps in your CV. Give brief explanations for periods of not working.
It can also be helpful to give sound reasons for why you left a position. This is particularly true if you have moved around quite a bit or have taken on a number of short-term contracting roles. It stops the employer asking the question: "Why did they leave, what went wrong?"
❼ Technical knowledge
This section is for all you engineering/ IT/technical project managers who should highlight technical knowledge. Make this section short but keyword rich. However, don't overdo it. A CV that lists every software possible, for example, might suggest you know little in-depth. Only list an item if you are happy to answer a question on it otherwise you might get to the interview but certainly no further.
❽ Education
If you didn't put it at the beginning of your CV then after your career history is a good place. List all your relevant project management qualifications in reverse chronological order and include dates and institutions. You should bring certificates of all qualifications with you to interview, whether asked or not. 
❾ Hobbies and interests
Don't feel obliged to include this section by default – many people no longer include this type of information at all. If you are going to include something, make sure it's of interest and ideally a topic of conversation for interview. Please don't include anything if you are just going to say "socialising with friends, travelling and watching films" – that's a little generic. If you do have an interesting hobby or past time then including it shows there's more to you than other candidates. You might just get lucky and have the same interests as your interviewers and people like interesting people.
❿ Length of CV
It's often said that a CV should only be two pages long, but three pages is also absolutely fine – just don't do this for the sake of having a longer CV. You should be able to communicate enough information in three pages, however experienced you are. Any longer and you're really in danger of losing the interest of the recruiter. 
Don't reduce the font size to be as small as possible and avoid wordy paragraphs of text. Recruiters will not read through paragraphs. Always use bullet points and short brief sentences. 
Remember
Your CV must be easy to read and clearly laid out as it might initially get no more than a ten second scan. Bullets and short sentences work, paragraphs don't.
Your CV will most probably be scanned electronically too, so add in keywords that are relevant to the role.
Write a snappy introduction about yourself to draw the employer in to learn more about you.
Keep your CV professional and tidy – save the bright colours for the presentations you'll do once you land the job.
Read the role carefully so you can tailor and adapt your project management CV for the position.
Don't underestimate the power of typos that go unchecked - proofread and review your writing carefully so you avoid silly mistakes like spelling errors and duplication.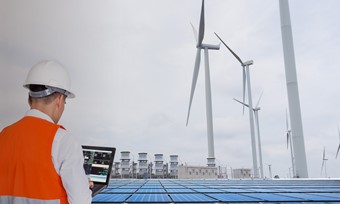 Choosing project management as your career is the first step on an exciting career path.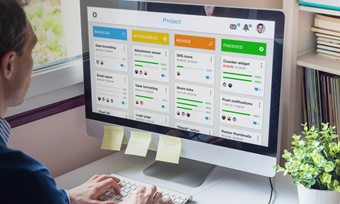 Thinking about a career as a project professional but not sure where to begin?