APM career insights – where can projects take you? webinar
In this webinar, held on 5 November 2020, you discovered more about what it takes to succeed – and had your questions answered by graduates from a range of subject areas. 

Now more than ever, projects are all around us. From developing new products in short time frames to making change happen remotely, project management and the project profession continues to step up. 

This was an APM-hosted webinar with Caspar Bartington, designed for university students who wanted to learn more about project management and the Chartered project profession. 

After an introduction from APM on the profession, you heard from the following APM members, who have experience of managing large projects in different sectors and countries:
Marsha Dennis MAPM, Consultant, PA Consulting, UK
Emile Fakhoury ChPP FAPM; Principal Project Manager, Exterran, Dubai
Chad Legere FAPM, Director, Project Delivery Lead & Head of Operational Sales – Strategic Consulting EMEA, Jacobs.
They talked about their route into projects, what makes a good project professional, and how you can put yourself in the best position for employment, before giving you the chance to get your questions answered.
We talked about the practical support we can give you to build your project knowledge and networks, including our free Student membership. 
The speakers have very kindly allowed their presented material to be made available for viewing. The webinar recording on YouTube is now available in our APM resources area and also embedded below for reference. 
This event is suitable for the aspiring beginner in the project management profession.
Previous presentations and webinars can be viewed on the APM YouTube channels. 
Follow @APMEvents for upcoming event information.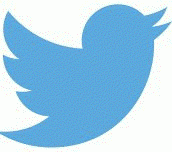 #apmwebinar
APM Body of Knowledge 7th edition reference

Section

Description

3.3.6

Continuing professional development (CPD)