The APM is delighted to recognise the 10th anniversary of the APM Portfolio Management SIG's founding, proposals for which were agreed by the APM Board at their meeting on Tuesday 14 September 2010.

Over the last 12 months if not longer, AI algorithms have come under more scrutinisation and criticism.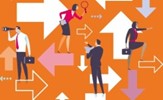 A new research report, sponsored by APM, sheds light on how critical project decisions are made and their impact on project success.

We hope you enjoyed this week's APM Thames Valley Branch event "Project Management Story Telling with PechaKucha" by Paul Bradley, Greg Krawczyk and Kathy Stevenson.

After a few false starts, a project to replace legacy systems at Allianz morphed into something more ambitious.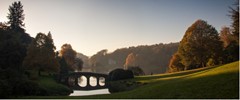 Charities like Rewilding Britain thrive on the passion of their volunteers to make projects on a shoestring happen.

The planned opening of the Grand Egyptian Museum in Giza later this year marks an internationally important event for a country that's also enjoying a project boom, reports Emma De Vita.

Do major government projects – from long-running epics like HS2 and HMS Queen Elizabeth to unanticipated new arrivals like the government's furlough scheme and the vaccine roll-out – represent good value for money? Why do some end up late, over budget or beset by operational problems, while others seem to progress with barely a hitch? And ultimately, how can all such projects be better managed in the future? These are, by any standard, important questions, albeit tricky to answer.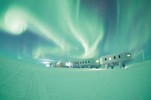 Jon Ager, programme director at the British Antarctic Survey, reports from an ambitious modernisation programme in Antarctica (leopard seals, international rescues and Boaty McBoatface included).

In summer 2020, Project investigated the race to find a COVID-19 vaccine.