APM launches Access All Areas campaign targeting the next generation of project professionals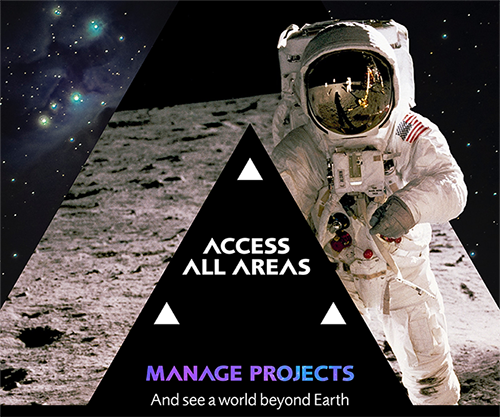 APM (Association for Project Management) is excited to announce that it has launched a new digital advertising campaign targeting 16 -24 year olds to raise awareness of project management as a profession and a career of first choice amongst this audience.
The Access All Areas campaign will see a series of highly visual and engaging digital adverts run across four social platforms including Facebook, Instagram, Snapchat and Tik Tok, as well as programmatic advertising across online careers sites, including the Guardian Jobs Board and ticketing websites such as Ticketmaster and StubHub.  Access All Areas adverts will also appear on digital screens in student unions at some of the UK's leading universities including Cardiff, UCL, Manchester and Birmingham.
The campaign sets out to explore the world of projects and highlights the many exciting and varied career pathways the project profession can provide – from fashion and space to tech and charity – as well as the career freedom, job satisfaction, good salaries and travel opportunities available. 
Caspar Bartington, education manager at APM said, "There is a need to build a pipeline of talent coming through into the profession, and this will only happen with the younger generation understanding and seeing project management as a profession. Our latest campaign really delivers on our messages in a highly visual way to capture the imagination of a younger audience. We look forward to seeing the response to the campaign in the weeks ahead."
Access All Areas also includes a dedicated site on APMs website which gives the viewer the opportunity to take a quiz to find their perfect project and to gain further insightful facts and information about the project profession.