APM launches advertising campaign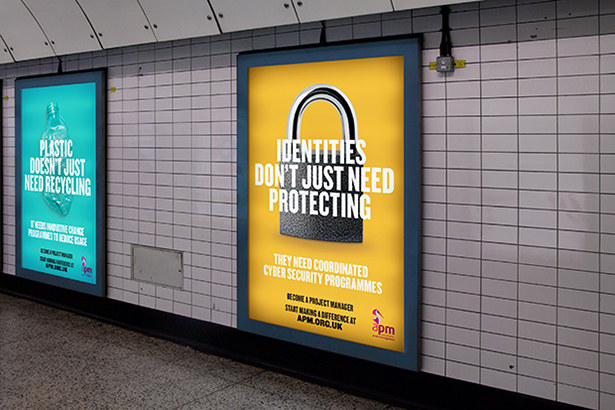 APM has launched one of its most ambitious awareness campaigns to date to promote the impact and benefits of a career in project management. 
Based on research and insight by leading design agency Studio Texture, the high impact campaign has been developed to chime with professionals who may be unaware of the possibilities and benefits of a career in project management.
From Monday 16 April until Sunday 27 May, adverts will feature at major transport hubs and road sides across London, Manchester, Liverpool and Birmingham.
Delegates of the APM Project Management Conference 2018 are urged to remain vigilant on approach to the venue in Westminster as many will have a chance to see the campaign in the surrounding area. 
Commenting on the campaign APM chief executive Sara Drake said:
"As a chartered body, one of our key objectives is to raise awareness of the profession and to encourage more people to consider it as a career.
And through bears, bottles and bricks our new campaign does just that.  
By highlighting the opportunities on offer from a career in project management we hope to bolster our profession's pipeline with the skills and talent which are needed to meet the growing demand across all sectors."
As well as outdoor advertising, APM will appear on The Guardian's online jobs board and other targeted websites for the duration of the campaign.
Supporting the campaign is a range of webpages created to give those interested in becoming a project manager the insight and information needed to take their first steps into the project profession.
By raising the profile of the profession now, it is hoped thousands of new project professionals inspired by the campaign will be encouraged to look at their projects and say "I delivered that" with all the benefits projects bring to our economy and society.
Know someone who could thrive as a project professional? Send them to our brand-new web area built for those who want to take their first steps in the world of project management.