APM Midlands BCAG event summary March 2019
On 6th March 2019, APM Midlands Branch Corporate sub-committee held another increasingly popular Corporate Advisory Group VIP Working Lunch exclusively for Midlands Corporate Partners & Affiliates. 

The theme for this event was How APM can help develop PM competence in your PM Community and was kindly hosted by HS2 at their offices in central Birmingham.
Corporate Partners represented included Computacenter, HS2, Highways England, Leonardo MW, ProjExc, Rolls-Royce, Siemens plc, The Coal Authority, Turner & Townsend, Walgreens Boots Alliance and XPO Logistics
John Williams (APM Branch Corporate sub-committee) welcomed the attendees and contributors, and introduced the purpose of the Corporate Advisory Group, as well as the theme and goals for the session.
Gordon Alexander (HS2 PMO Director) gave an introduction to the HS2 programme.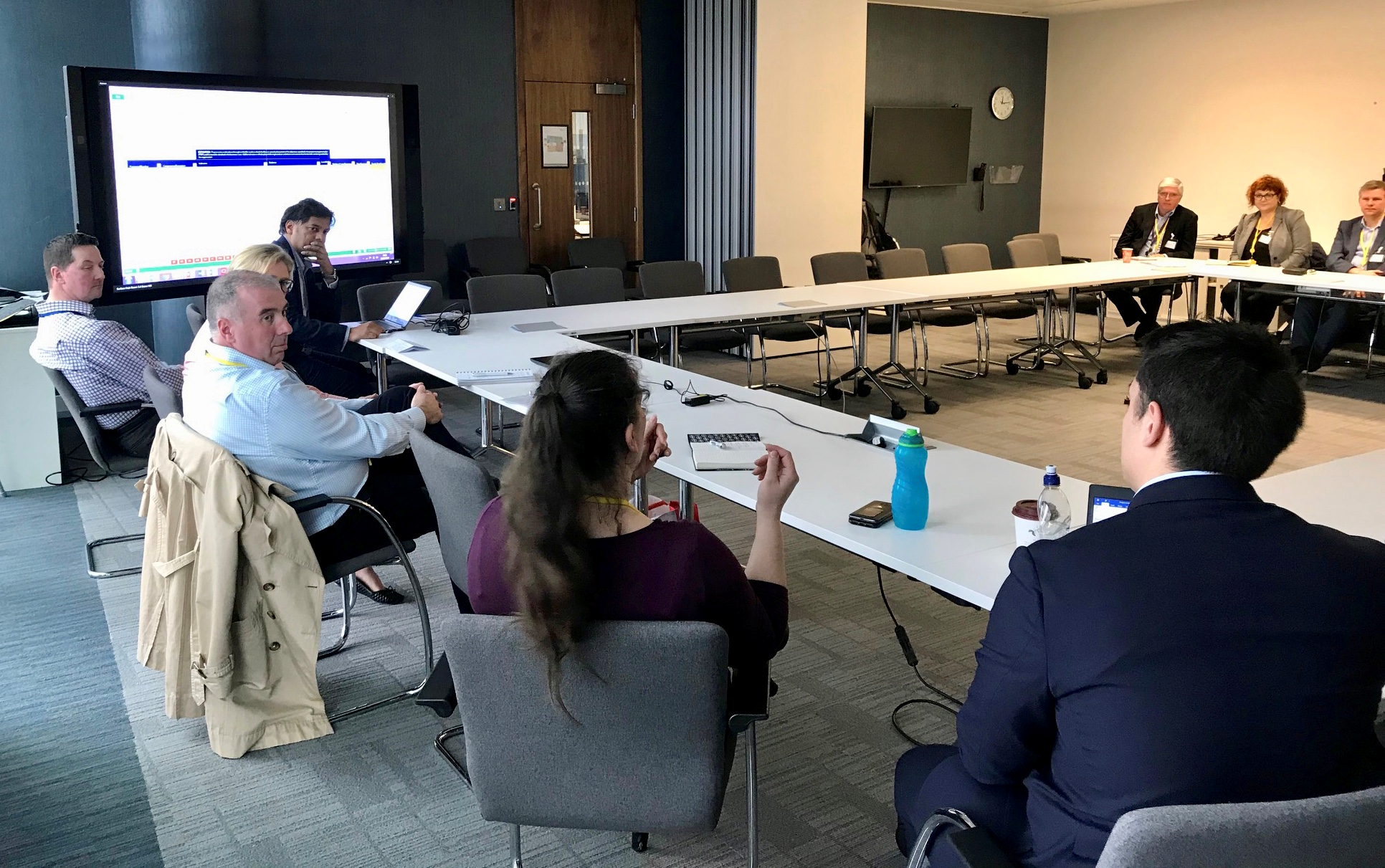 Rebecca Fox (APM Head of Commercial) provided an insight into how APM can help development the competence of PM communities for Corporate Partners and Affiliates.
Suresh Sadanandan (HS2 Head of Project & Programme Management) demonstrated how APM and APM resources are helping HS2 to develop.
As normal there was much round table debate during the presentations, with attendees generously sharing their experiences and ideas.
After a buffet lunch and networking, Marcus Pathan (APM Senior Partnership Development Manager) shared the latest news from APM.  This included current growth, APM targets and coming events.  David Munslow then gave a quick update on APM Midlands Young PM of the Year Awards.
Throughout the session there were opportunities for peer-to-peer networking between representatives of Midlands corporate partners and affiliates.
HS2 kindly brought the event to a conclusion with a fascinating visit to the Curzon Street station site.
We are now preparing the next event in June - please pre-register your interest with our branch co-ordinator Charlotte Bevan, or via your contact in the partner development team.
John Williams
APM Midlands Branch, Corporates sub-committee member