APM North East event Beacon of Light site visit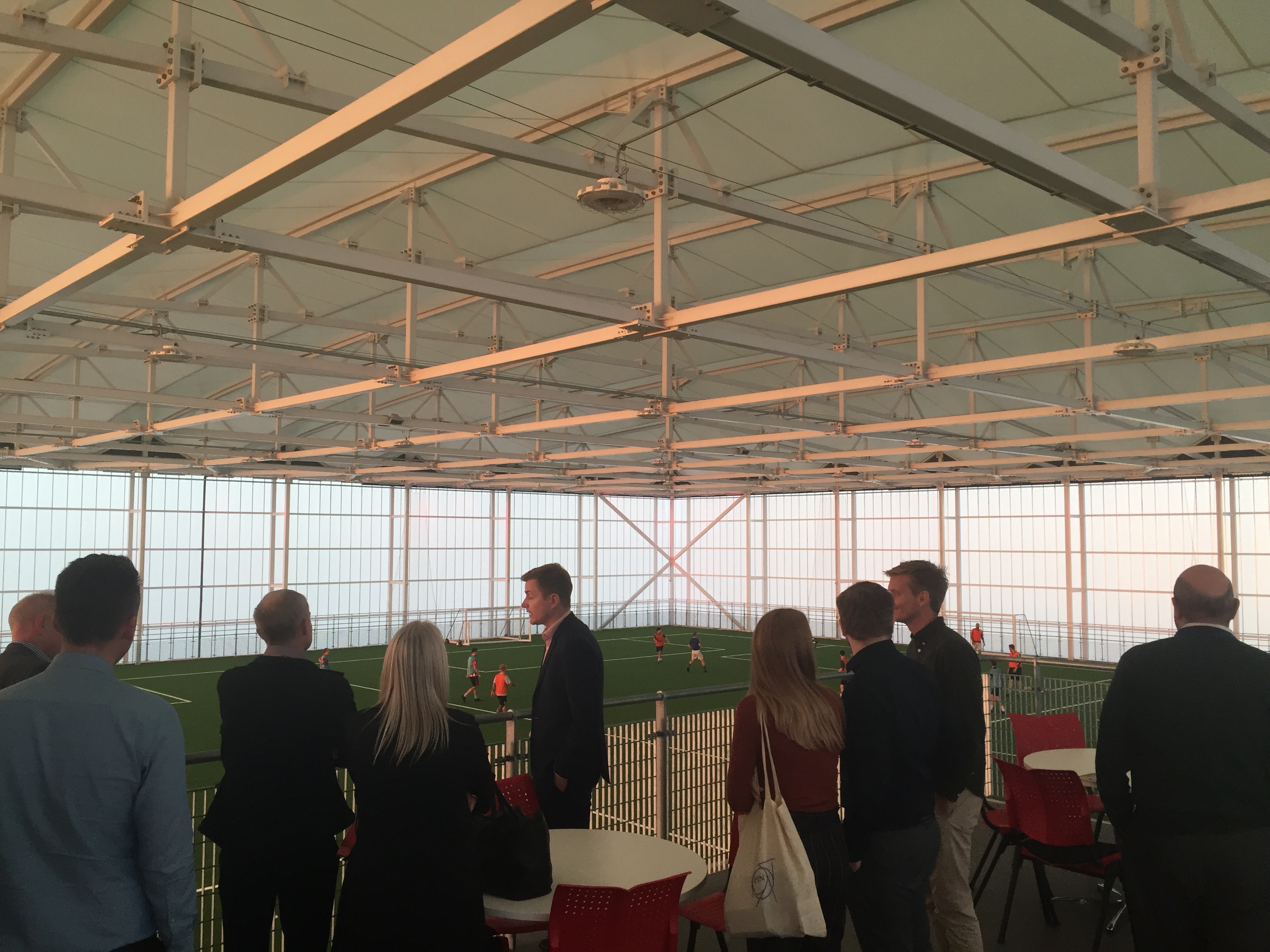 We were invited to the event by the APM, through our lecturer Michelle Littlemore, at the Beacon of Light on 09/10/18. The event constituted a short talk from the project manager in charge of delivering the project concerning the problems and factors driving the various decisions made. This included the scope of the project and how this changed at various points with a focus on stakeholder management.
Following this, we were taken on a tour of the impressive premises that had been created to house the Foundation of Light and the work that they do including the piece de resistance, the Beacon's rooftop state of the art football pitch. We were also shown the other spaces that had been earmarked for various corporate bodies to use and the large sports hall. Throughout the talk and subsequent tour questions were encouraged and welcomed. One aspect that really stood out to us was the emphasis on maintaining good communication with stakeholders, especially if there are 42 of them! The presentation brought to light the variation in stakeholder types you can have and how to truly manage them and their individual needs. It showed that even though some stakeholders can seem less hands on, there is still a great importance in communicating progress to maintain relationships.
The event also highlighted the importance of thinking "out of the box". For example, housing all of the different functions under one roof, with an excellent design, and saving space by choosing to include a football pitch on the roof. Possibly the most impressive part was the inclusion of what is essentially a large tent over the football pitch that saved the project both time and resources. These are all aspects that we could apply to both our studies and our future careers as project managers.
We all felt very welcomed at this event. There were refreshments and as soon as we had been identified as students, Andrew and Natacha - who were running the event - were keen to ask how our studies were going and to advise on possible options when we graduate. We appreciate the open and welcoming manner the APM has taken towards us in trying to involve us within the project management community, and the Beacon of Light was a good example of this.