APM North West branch visit state-of-the-art cotton spinning facility
With the help of the Manchester Chamber of Commerce, APM's North West branch of volunteers were invited to witness the revival of a traditional British industry. The volunteers were welcomed to English Fine Cottons in Cheshire, the first mill to spin cotton in this country for 30 years and is currently the only commercial cotton spinner in the United Kingdom.
The visit included a tour conducted by Textiles Divisional Manager, Paul Storah, who has decades of cotton mill experience. The story of English Fine Cottons began with the purchase of the Grade II listed mill, based in Dukinfield, and a subsequent ten year regeneration plan aspires not only to bring cotton spinning back to Britain but to re-establish the cotton industry in the UK.
Paul said that while Britain may never be able to compete with China and India in the production of cheaper cottons, it will have many technological advantages in producing the finer cottons. He said: "Along with the strong global demand for luxury goods, the 'Made in Britain' stamp will make it viable. The aim is to work with UK based manufacturing partners on products that until now had to be sourced abroad by re-establishing production chains and specialist retailers. People want to buy products with a story, they want to feel connected with where it comes from and how it's made."
With renovations nearing completion, the three storey mill began production in October 2016 and presently employs 28 staff with more needed, in particular those skilled in electronic engineering, to bring the mill up to full capacity.
"Every bale of raw cotton from the grower has its own unique number which allows it to be traced back to the day and section of the field when it was harvested, guaranteeing consistency in colour and length. The cotton yarn produced here is ideal for use in a wide range of luxury products and the range of cottons will be suitable for small labels looking for a stock supply of luxury British-made cottons."
Graham Woodward, Secretary for APM North West branch, said: "There can't be many of us who have had the opportunity to see a working spinning mill. We had the opportunity to handle the wonderfully soft cotton at each stage and ask a range of questions - technical, commercial and fashion. Many thanks to Paul and HR Manager, Jean McLoughlin, for organising an excellent event for us."
Find out more about English Fine Cottons.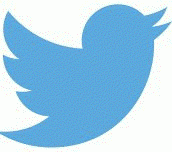 #apmnorthwest