APM publishes Members Review for 2016/2017
APM has published its 2016/2017 Members Review outlining its key activities and financial results of the year.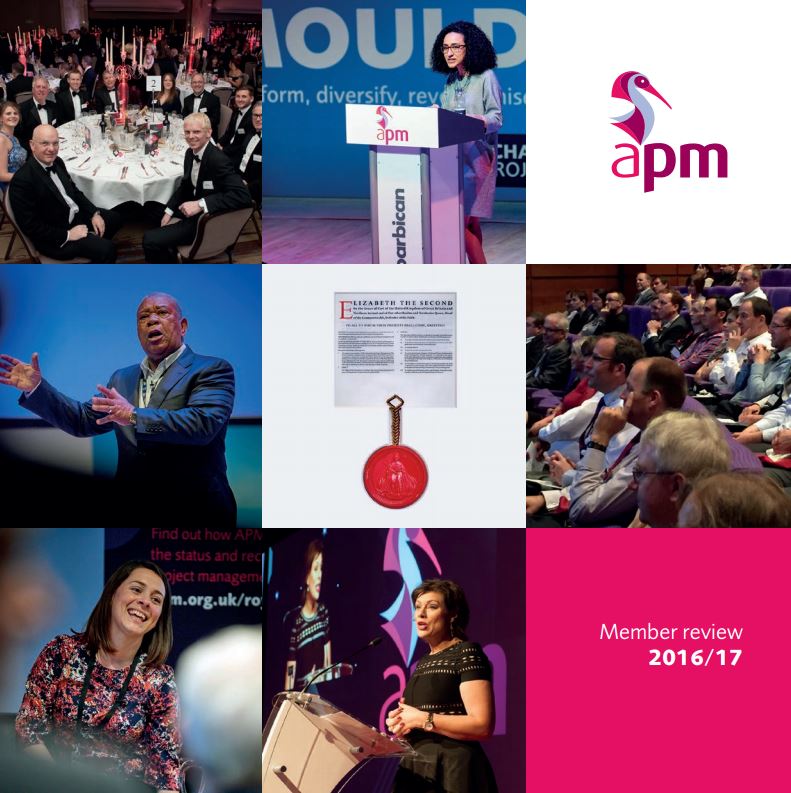 Detailing one of the most exciting years seen in APM's history, the report reveals many of the successes and key activities that have driven your professional body to attain the status it has today; the Chartered body for the project profession.
In her introduction, Sara Drake, APM chief executive comments: "APM's success is built on delivering a professional service to its customers, while never losing sight of its role as an educational charity, learned society and membership organisation".
As well as looking back over the past year, the report also gives an glimpse into what the future holds for APM as it prepares itself to launch its Chartered standard.
Sara continued: "The focus for the coming year will be on developing the appropriate standard and the new Register of Chartered Project Professionals, and delivering a challenging business plan to support the ambitious new corporate strategy… There are very significant and exciting opportunities ahead for APM and the profession it is proud to support, and much for us to achieve together."
The report was launched at this week's Annual General Meeting that took place in London on 21 November 2017.