APM's first female president looking forward to shaping the future of the sector
Sue Kershaw, UK managing director of Major Projects Advisory at consultancy firm KPMG, has been announced as Association for Project Management's (APM's) first female president.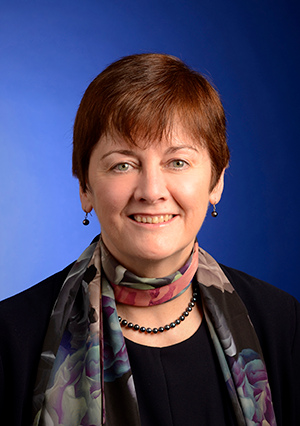 As president, Kershaw will advocate for the project profession, host the association's high-profile events and facilitate engagements. Prior to joining KPMG in 2016, Sue held positions including director of rail, Europe for CH2M HILL, director of programme management for Grosvenor Britain and Ireland and deputy director of transport for the Olympic Delivery Authority, responsible for all rail and road transport for the games and the programme management of the wider portfolio.
"As a well-respected and high-profile project management practitioner and leader, we're delighted to have Sue as our first female president," says John McGlynn, APM chairman. "She joins us during a period of ongoing growth, but also at a time when there are numerous challenges facing the project profession (including economic uncertainty, digitisation and transformation, and skills shortages). Her experience will be invaluable in supporting us to further help people and organisations to deliver better projects and also to promote our vision, mission and strategy to new and more diverse audiences."
Sue Kershaw says of her appointment: "As the second woman to receive an APM Honorary Fellowship back in 2011, I have witnessed their fantastic efforts in driving change within the project management space. APM's work has been essential in equipping people with the skills required to build successful careers in the sector and develop professional benchmarks that demonstrate attainment of technical knowledge, professional practice and ethical behaviour. I'm very much looking forward to getting started in the coming months, helping to shape the future of the sector and drive professionalism. I'm also keen to champion important professional issues like driving gender diversity in project management."
The 2018-19 APM Members' Review reveals the growth of the organisation. Almost 800 individuals have achieved the Chartered Project Professional (ChPP) status, 495 within the first five months of the standard being announced in October. APM reported a 17 per cent growth in revenue and individual membership grew to nearly 30,000 (an increase of 16 per cent on 2018 figures).  
Outgoing President David Waboso says that, during his tenure, he hoped to raise the status and profile of both APM and the project management profession as a whole. "Fast forward to today and I see great progress has been made and a profession that has grown in stature and strength."
Having secured chartered status, APM is now collaborating with a number of bodies and is building the talent and capability of the profession, he says. Programme delivery has improved significantly as a result, in spite of the increasingly complex nature of organisations, and difficult and uncertain economic conditions.
Waboso concludes: "It's been a true honour to be a part of APM's journey and I stand aside knowing that the association is on a skyward trajectory and in safe hands."