BAE Systems Warton Site Visit – 12 September 2017
Delegates from Association for Project Management in the North West Region embarked on a site visit to BAE Systems Warton on Tuesday, 12 September 2017. The visit was organised by Robert Downham, APM Volunteers Co-ordinator in the North West.
BAE Systems Warton is located between Preston and Blackpool and is the major assembly and flight testing site for the two major programmes currently undertaken by the Company: the Eurofighter Typhoon and the Hawk T2.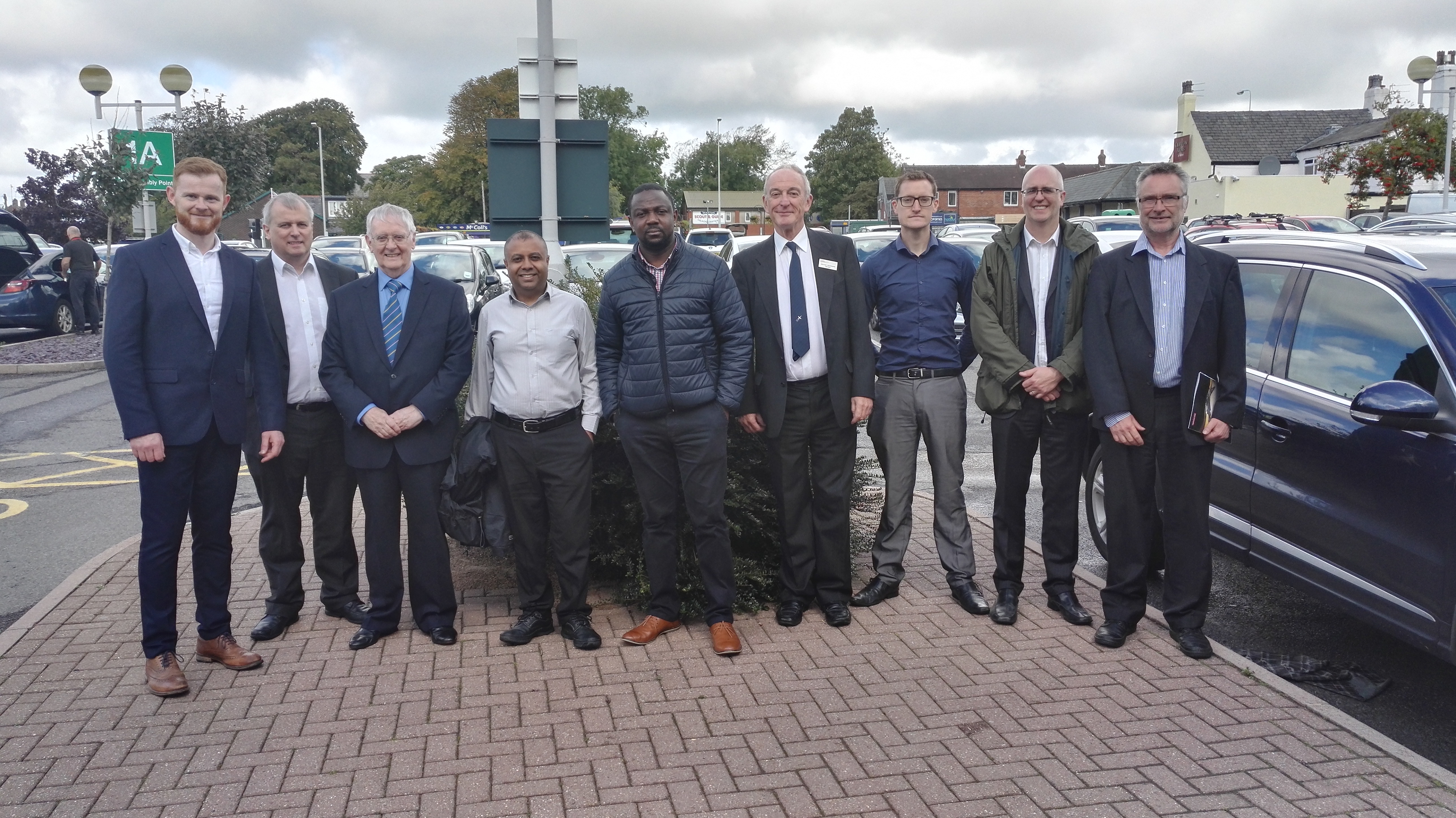 On arrival, delegates met with their host, Howard Carol, a manager at BAE Systems, and went through a short Health & safety brief including an introduction to BAE Systems operations & programme before a walkthrough of BAE's Hanger facilities where the Hawk is being assembled.
The structural works including assembling and testing of the Hawk – a British single-engine; jet-powered advanced trainer aircraft – is carried out in 4 different stages within the various Hangers as briefly described below:
- 1 Hanger – All structure works including works to the cockpit, building of fuses etc. are carried out in this Hanger.
- 2 Hanger – The installation works including installation of the fuses and testing is carried out in this Hanger
- 3 Hanger – Final assembling of the Hawk including testing and painting are carried in this Hanger
- 4 Hanger – This is the acceptance Bay for customers to see the final output, do the necessary snags or checks before the finished Hawk is delivered to customers.
We would like to thank BAE Systems for the tour and Mr Carol for taking delegates through the various Hangers facilities and APM delegates that attended.
Short Brief written by
Daniel OLOTUA, MAPM
Principal Planning Engineer, WSP Manchester