PfM SIG Conference 2017: Balancing your change portfolio
Identifying and managing risks, resources, investment and delivery to meet the organisation's strategy review
The Portfolio Management SIG hosted another very well-received conference on 11 May in London. Over 110 people from a wide variety of business sectors heard from a diverse range of presenters who focussed on today's challenges. Our speakers described their recent successes in developing a balanced change portfolio aimed at achieving strategic objectives and answered probing questions from the participants.

This was the SIG's 4th annual conference, continuing the successful policy of discovering different examples and aspects of current portfolio management (PfM) practice to put before our audience of students, portfolio practitioners and managers, and senior business managers from both the public and private sectors.
Stephen Parrett (SIG chair) introduced the conference theme and illustrated how the event contributed to the SIG aims:
Promote awareness of portfolio management practices
Provide an active forum for interested professionals to share experiences, ideas, tools, techniques and challenges
Encourage cross-professional collaboration
Contribute to the development of best practice
The presenters explained the factors that helped organisations build a sustainable and balanced portfolio. While each provided different perspectives, a number of themes emerged:
With the variable scale and complexity of change that face most organisations, adopting a "standard" portfolio management approach is unlikely to provide the optimum solution, and a tailored mix of core PfM practices is needed.
Major disruptive changes confronting organisations, such as Brexit, makes uncertainty an even more pertinent factor in developing portfolios. The need for change investment recommendations to be presented to executives, reflecting quality analysis of facts and data, has never been greater. Organisation should apply "no regrets" decision making.
The inclusion of changes that require rapid development & implementation alongside longer-term programmes lead to PfM being applied at varying levels of depth/detail – both in a centralised or devolved decision-making portfolio model.
Whilst a place remains for 3/5-year plans at a strategic level, the pace of change means that portfolios need to be able to adapt quickly & include a mix of timescales that reflect the different pressures coming from regulators, customers, market forces and employees.
As the management of portfolios matures, organisations need to use their increased level of confidence, based on solid information, to identify opportunities to accelerate the progression of change initiatives and associated product developments and so increase performance and achieve the strategic goals faster.
Balancing a portfolio will always require a rigorous and resilient process that enables executives to make the right decisions at the right time, maintain alignment with key goals, avoid over-commitment of the organisation's resources and deliver the benefits expected.
The Conference also saw the formal launch of the SIG's thought leadership initiative, "Managing the Portfolio". This is the first in a series of four reports that will step through four key stages of thinking, providing meaningful insight into the practical issues facing leaders of change across all industry sectors. The reports challenge existing thinking and provide a fresh perspective on what makes portfolio management successful in delivering corporate strategy. Peter Glynne's introduction and the subsequent round-table discussions led to all available copies of the report rapidly being taken up by delegates. You will find a brief overview and a link to obtain additional copies here. (**)
Presenters 
For more details on the available presentations please click on the links below: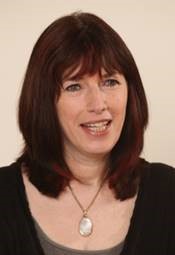 Sandie Grimshaw
 Global Leader PwC Consulting Portfolio and Programme Management, PwC
 Session topic: Portfolio Management and Brexit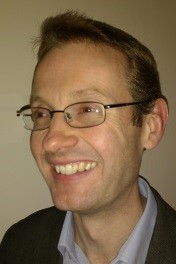 Richard Moor
 Head of Portfolio, Royal Mail Letters and Network, Royal Mail
 Session topic: The Journey of a Portfolio - Privatisation and beyond in Royal Mail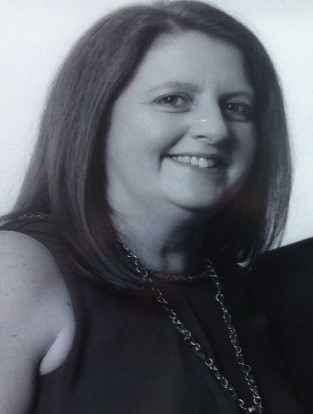 Tracy Wadsworth
 Head of Group Change Practice, Lloyds Banking Group
 Session topic: Portfolio Management - Past, Present & Future




 P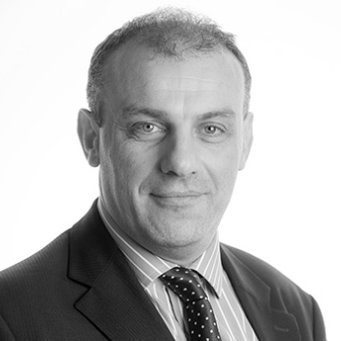 eter Glynne
 Member of the PfM SIG committee
 Session topic: Recognising the need to change - six telling signs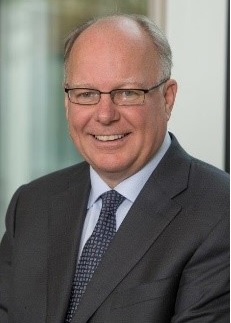 Max van Vessem
 Vice President and Head of Global Programme Management, Global Manufacturing and Supply, GlaxoSmithKline (GSK)
 Session topic: Portfolio Management in a Global Manufacturing Environment
 (Unfortunately, the presentation from Max is not able to be published)
In addition to these excellent presentations, three interactive workshops gave delegates an opportunity to discuss and share their experiences on the following topics:
Optimising the benefits from across the portfolio (supported jointly with colleagues from the Benefits Management SIG).
Defining effective PfM toolset functionality for your organisation.
In search of lost time – how can portfolio managers balance all the "time-bound" challenges across projects, programmes and the portfolio?
The SIG committee will summarise and publish the findings and, along with the delegate feedback, use these for the development of future activities and practitioner resources.
The conference day finished with a panel of speakers and committee members answering challenging questions from the participants.  Stephen closed the conference, highlighted the opportunities for new committee members, and then speakers and participants went across to the Marquis Cornwallis for a well-earned drink.
Overall the conference was highly interactive throughout the day, and the SIG committee would like to thank the speakers, our sponsors and most of all the delegates for making the day such a success.
Some of the feedback received so far:
"Can I say how rare and delightful it was to be in room with such a senior, colourful and diverse group of people. As you know most of our PPM consultants are APM members and it's good to see they have some great role models to learn and share with". Sandie Grimshaw, Global Leader PwC Consulting Portfolio and Programme Management, PwC
"All my guests (delegates) had a great time and my company continues to consider it an excellent investment and experience." Jane Caddick, Director, P2Consulting
"A very thought-provoking event, well organised and with excellent speakers." Delegate.
Stephen Parrett
APM Portfolio Management SIG chair