Black History Month: Why the profession needs mentors of black heritage
As part of its series of articles to mark Black History Month in the UK, APM spoke with Professor Chris Jackson, Director of Sustainable Geoscience at Jacobs, about the people who have inspired him in his career and the importance of mentoring for young project professionals of colour.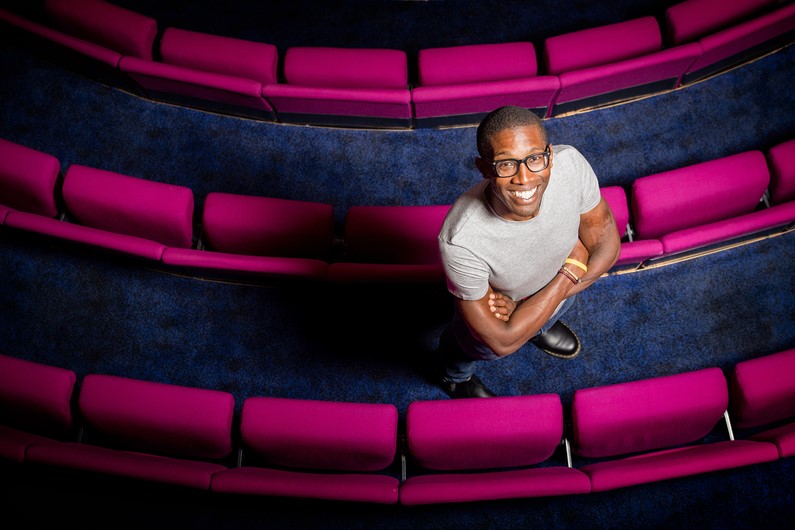 Role models and mentors have had an important influence on the career path of Professor Chris Jackson. Having gained his Bachelor's degree and then a PhD at the University of Manchester, Derby-born Chris has gone on to work in Europe and across the UK. He is now Director of Sustainable Geoscience at professional services company, Jacobs, as well as Visiting Professor of Basin Analysis at Imperial College.
Recalling his college and university days, Chris paid tribute to some of the teachers and lecturers who fuelled his enthusiasm for the subject.
He said: "At college, I had a teacher named Robin Sedgewick, who was a biologist, but very interested in geology. I already had an interest in geography, so speaking to him about geology just made it click with me. He was the first person to make me feel enthused about it.
"At university, I had some great undergraduate mentors. Professor Rob Gawthorpe at the University of Manchester was excellent. He eventually became my PhD supervisor."
While Chris has fond memories of his years in education, he acknowledges the importance of representation in mentor/mentee relationships. He feels ethnic diversity needs to improve at senior management and leadership level in the UK, so that more black professionals can attain the levels of experience and seniority that will enable them to become mentors.
The most recent DIAL Global Diversity Review[1] (formerly known as The McKenzie-Delis Review on D&I) acknowledged progress around ethnic diversity at leadership level in UK businesses, but stated 'both Leadership and Board of Directors groups are still predominantly white.' APM's latest Salary and Market Trends Survey[2] has found a continuing move upwards in terms of the number of people from ethnic minorities working in the project profession. However, this diversity is mostly to be found among the younger generation who have been in the profession for two years or less.
"In many respects, my experience was quite atypical," said Chris. "It's important for undergraduates and apprentices to have role models that look like them.
"Some people say 'you don't need representation. You just need commitment.' That's rubbish. There is attrition and discrimination at all levels, but especially higher up to more senior levels…I do think fair representation is a moral imperative."
When asked how he feels things can be improved, Chris suggested businesses should continue with initiatives to improve equality, diversity and inclusion (ED&I) in the workplace, but these must be accompanied with measurable goals.
He said: "One of the things I've seen that's positive is that these conversations are happening. Organisations like APM are having good discussions around things like Black History Month.
"Awareness is good because people can then knock on more doors and ask more difficult questions. ED&I is high on the corporate agenda, which means people are empowered to campaign on things.
"But I still think there's a disconnect between the vocal reality and the actual lived experience of people in the project profession. There's no point in having an action plan without also having metrics to say 'this is what success will look like'."
Chris is 'walking the talk' when it comes to supporting young black professionals through his involvement with the Cowrie Scholarship Foundation, a registered charity that aims to fund 100 disadvantaged Black British students through UK universities in the next decade. Chris is a trustee of the foundation and supports its work to develop the next generation of Black British students, including the provision of black-heritage mentors to Cowrie scholars.
"I also mentor myself at work, albeit informally," said Chris. "Mentoring isn't about telling people what to do. It's about guiding them and helping them discover the right answers for themselves.
"I enjoy it because you get to see people go on their career journey. It sounds a bit cheesy, but seeing a person you've mentored tackle a problem and work their way through it…it's a privilege to be around people who are thriving."
If you're interested in becoming a mentor with the Cowrie Scholarship Foundation, you can find more information here.
Visit the Cowrie Scholarship foundation for further details.
[1] www.dialglobal.org/diversity-review