Celebrating chartered success
Her Majesty's Revenue and Customs (HMRC) has demonstrated its commitment to delivering successful projects after nine members of its team successfully achieved Chartered Project Professional status.
HMRC is the UK's tax, payments and customs authority, responsible for collecting the money that pays for the UK's vital public services, like the NHS, while also helping families and individuals with targeted financial support. Nine project professionals from the organisation have been certified as Chartered Project Professionals (ChPPs) from their most recent cohort of applicants, increasing HMRC's total number of ChPPs to 18.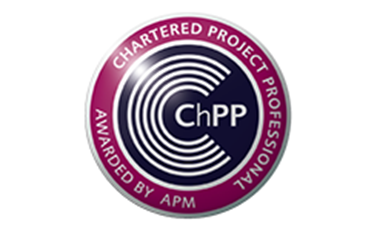 The nine newly chartered individuals are:
Stephen Reville ChPP
Ruqaiya Isa ChPP
Amjid Raza ChPP
Michael Lee ChPP
Imrul Hassan ChPP
Jim Downie ChPP
Lynn Westbrook-Rushton ChPP
Peter Harrison ChPP
Laura Pellington-Woodrow ChPP
Gaining ChPP status is one of the highest professional attainments a project professional can aspire to. It demonstrates a significant professional achievement as well as an advanced level of technical knowledge, professional practice, and ethical behaviour.
Peter Harrison, head of planning and delivery assurance for the Making Tax Digital (MTD) Programme at HMRC, said: "I'm really proud to have achieved Chartered Project Professional status. It's a tangible demonstration of how much I've developed since I joined HMRC in 2014 with the aim of becoming a more experienced project manager."
Imrul Hassan, a regional IT programme manager in the Location Programme, added: "Having now joined the Chartered community and being amongst distinguished ranks, I look forward to contributing to the profession even further and help enhance the project professional capability within HMRC."
Laura Pellington-Woodrow, who's on loan to the College of Policing, commented: "To me this is an important way of self-validation. For HMRC I think having team members who are chartered to such a standard is a key pillar of developing its [project, programme and portfolio management] profession – demonstrating commitment to the highest standards of professionalism and attracting people into the profession with role models to aspire to."
If you're interested in becoming a Chartered Project Professional with APM, you can find information and advice on starting your journey here.