'Colossus of project management' Professor Peter Morris passes away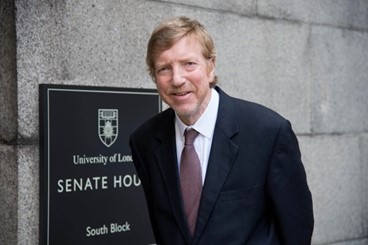 Renowned project management scholar Professor Peter Morris, former chair and vice-president of APM, has passed away, it has been announced.
Peter was emeritus professor of construction and project management at University College London (UCL). He held several other high profile academic positions during an illustrious career. Between 2002 and 2012, he was head of UCL's Bartlett School of Construction and Project Management. Prior to that, he was Professor of Project Management at the University of Manchester Institute of Science and Technology.
In addition to his lauded work in education, Peter also had successful spells in the private sector as executive director of INDECO, a consultancy specialising in the management of projects, and as a main board member of global construction company Bovis.
Peter was chair of APM from 1993 to 1996, becoming vice-president in 1996. Among his many contributions to the organisation were directing the research that fed into subsequent editions of the APM Body of Knowledge, and producing the report Climate Change and what the project profession should be doing about it: a UK perspective, which explained how the project profession might address the implications and consequences of climate change.
Miles Shepherd, former vice-president and chair of APM, said: "Peter was a colossus in the world of project management. As a profession, we owe him a huge amount  and not just for his academic contribution. He was the person who moved APM from being the 'Association of Project Managers' to being 'Association for Project Management', which, at a stroke, moved it into a more strategic area with broader reach and greater significance.
"He was a first-class researcher, an original thinker and a man who sought to bridge any gap between academia and practice. He will be greatly missed."
Andrew Edkins, professor of the management of complex projects at UCL, added: "Peter was a dear friend, close colleague and mentor. He did not simply straddle the three areas of being a scholar, being a project management practitioner and being involved in the profession of project management, but was world-class in all these areas. Being one of the first to study project management at PhD level, Peter connected existing theory to help understand, explain and improve the discipline of project management.
"Peter's involvement in the practice of project management allowed him to gather evidence from different sectors and different geographies. All this theory and empirical evidence resulted in Peter proposing his conception of the 'management or projects' to contrast with the standard term of 'project management'. The difference is far from semantic and involves more strategic and contextually located consideration about the project, and the circumstances and environment that lead to the project's genesis. Peter championed this view with passion and determination, encouraging others to critique his work so as to allow improvement for the sake of our ability to deliver better projects and deliver them better.
"Peter did all this with a character that was warm, engaging and supporting. He will be sorely missed by the many that knew him as a friend or colleague, or who knew of his work and contribution."
Daniel Nicholls, APM's research manager, said: "I had the pleasure of meeting Peter a number of times which included his hugely valuable insight as part of my consultation work into developing a research function at APM and most recently working with him on his climate change research paper in 2017. His comments were always well considered and evidenced. I used such input to inform a number of research ideas. Peter was a keen advocate of APM and his seminal work around the management of projects and the focus on the 'front end' of projects are lasting legacies for the profession."