Creating successful programmes using benefits: A panel debate podcast

A joint SIG podcast
Creating successful programmes using benefits: A panel debate podcast
🕑 37 mins
Youtube - watch recording and write comments

Anchor - listen and record your audio comments to add to the podcast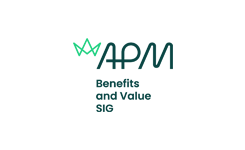 What defines a programme successful? And if we know this, how can we make it more likely to happen?

A group of APM volunteers representing the Benefits and Value SIG (BV) and Programme Management SIG (ProgM) have met together to start this dialogue (etymology: Greek διά – through, λογος – words).

What is a programme, and what is success?
Programmes are collections of projects, tasks, and other activities that contribute to each other (are inter-dependent) to move an organisation closer to its objectives or goals. In order to move an organisation towards its objectives, programmes deliver outcomes (changes in the way the organisation operates or functions, or changes in a community or environment) and this can result in benefits. In short, programmes are supposed to realise benefits.

So why is it so widely reported that projects (including programmes) fail to deliver benefits?

Because programmes are measured in terms of deliverables, milestones, artifacts; not in terms of how the business changes, nor in terms of what benefits are realised. What gets measured, gets done (summary of Ridgeway 1956). If you are measuring milestones, that's all you are going to get. Not change, not benefits.

Which means we need to change what we are measuring, and bring benefits into the equation – or more importantly, bring value into the equation:
value= benefits⁄cost×1⁄risk
Choosing the option which gives the optimum value doesn't always mean the option which gives the most benefits – you may get more value by reducing risk or reducing cost, even if it reduces benefits.

It's the people

So why aren't projects successful?

People mess things up. Either because they don't know any better, or more commonly, because they have the wrong incentives.

We talked about the impact of good leadership, and how to change the focus from milestones to benefits.

How can you get involved?

We don't have all the answers. The next step is a live panel dialogue with input from our audience. Invite yourself or send your thoughts by writing to benefitsandvaluesig@apm.org.uk and we'll put a date in.


Those contributing on this panel discussion included:
Mark Fulton  a chartered civil engineer, fellow of the ICE, the APM and an IPA high risk project RTL, my experience spans the full lifecycle of capital programmes in transport, energy and utilities. My interest today is securing a proper return from capital project investment.

James Taylor has worked in operational roles within Multi National enterprises in Europe, North America, and the Far East and undertaken sponsor, project, and programme manager roles within the rail industry leading on the introduction of new infrastructure and business change.

John Thorp, with close to 60 years experience in the information management field, my passion revolves around helping individuals, organizations and society realise value from information technology enabled change - realising this value requires going beyond frameworks and methodologies – it requires a fundamental mindset shift around organisational governance, leadership and management.

Helen Winter specialises in shaping large programmes of work on transformational programmes. I help companies to start projects safely. I am also the author of the Business Analysis Handbook published globally with Kogan Page and has been a finalist in 2 major industry awards.

Hugo Minney facilitated this panel discussion. I've authored two APM publications on Benefits and Value and my specialist area within it, Social Value/ Social Return on Investment, and I'm co chair of APM Benefits and Value SIG.


If you wish to join the discussion below, simply log into APM web site (it's free to create an account) and comment!
If you would like to be part of a future panel, or would like to contribute in writing, then get in touch with the SIG via our email benefitsandvaluesig@apm.org.uk