From Audit to Assurance – a journey to establish a new PMO webinar
Natural Resources Wales (NRW) is the largest Welsh Government Sponsored Body, employing over 2000 staff across Wales with a budget of £180 million and their purpose is to pursue the sustainable management of natural resources in all of our work. This webinar was held on 24 May 2022.

In 2020 NRW set about establishing a Programme Management Office (PMO). The vision of the PMO is… "to operate across the Organisation, as a central function, providing oversight and assurance of the development and delivery of programmes and projects, ensuring efficient and timely delivery of outcomes".

This presentation told the story of that journey to establish a PMO in the Public Sector – from the 'limited assurance' audits that were received on project and programme management, through to understanding the scope of National Resources Wales (NRW) Portfolio and the risks that were undertaken. Core to the success of the PMO was the development of a project management framework that ensures a consistent approach across a diverse portfolio, provision of a professional assurance service, and monthly reporting on project performance that is visible and accessible to all staff.
Speaker: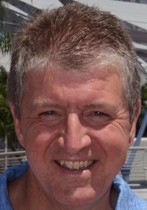 Mark Chapman, PMO Manager, Natural Resources Wales
Mark Chapman is the Manager of Natural Resources Wales' Programme Management Office and he also heads up Continuous Improvement for NRW. He is a Chartered Biologist with over 30 years of experience in NRW and its predecessor organisations. He is also a qualified 'Black Belt' in Continuous Improvement and an accredited Assurance Practitioner through APM.
Mark has very kindly allowed his presented material to be made available for viewing. The slides on Slideshare and the webinar recording on YouTube is now available in our APM resources area and also embedded below for reference.
Questions raised during the recording have been reviewed and are now published with the speaker responses.


This event is suitable for professionals with any level of experience.
Previous webinars can be viewed on the APM Slideshare and YouTube channels. 
Follow @APMEvents for upcoming event information.
APM Body of Knowledge 7th edition reference

Section
Description
3.3.6
Continuing professional development (CPD)