Have your say: Take the NBS National BIM Survey
APM is pleased to once again support NBS, the leading global provider of technical information, specification and BIM tools in their latest survey.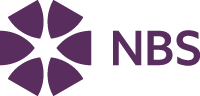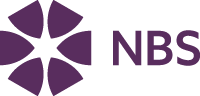 The Government's April 2016 mandate has been and gone and this is your chance to reflect on how building information modelling is changing the industry and your working life.
A vital resource for UK construction professionals and policy makers, the 2016 survey found adoption of BIM was at 54 percent, up from 48 percent the year before.
By now, 86 percent of respondents intended to have adopted BIM and 97 percent within the next five years.
NBS chief executive, Richard Waterhouse, said: "Like BIM, the future is collaborative and digital.
"Since we began charting the rise in the use and awareness of BIM back in 2011, the UK industry has made great strides forward with BIM Level 2. This way of working must continue to be embedded into projects across the country so we build on the position that the UK finds itself in, as a world leader in digital construction."
You can complete this year's NBS National BIM Survey and have your say by visiting www.theNBS.com/nbsbimsurvey2017. A pre-release report is sent to all participants, so by taking part you'll be among the first to have access to the findings.
The closing date for the survey is the 24 September 2017 and, as a thank you, all respondents will be entered into a prize draw. There will be 3 winners who can choose between a John Lewis voucher (first prize £250, and two runner up prizes of £150), or a donation of the same amount to a charity of their choice.
BIM is playing a significant role in increasing the efficiency of government construction spending. In 2014/15, the Government saved £855m on existing schemes, allowing for investment in new ones. The UK is leading in providing standards and descriptions of BIM, and other countries are using these as a template for best practice BIM.
The NBS BIM Toolkit, the NBS National BIM Library and NBS Create are all designed to support best design practice using BIM.