Insights on delivering projects and change in the Creative Sector webinar
On 20 January 2021 Rachel Baldwin reflected on over a decade of project and change management experience at the BBC, and shared her insights on ensuring successful delivery and making lasting change happen.

Rachel shared lessons learned from some of the key projects she's managed and what she believes are the most important factors for successful project delivery and making change last:
Definition, definition, definition
Voice of the user 
Prioritise fiercely
Be the change you want to see 
Change is a social movement
Test, Learn, Adapt
Rachel has very kindly allowed her presented material to be made available for viewing. The webinar recording on YouTube is now available in our APM resources area and also embedded below for reference.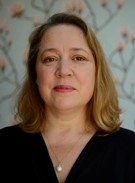 Rachel Baldwin, ChPP, is an experienced Programme Manager and has delivered large scale and global transformation programmes for the BBC and the wider industry. She enjoys working with high levels of complexity and bringing together teams from multiple disciplines to drive innovation and deliver lasting change.

Rachel has a reputation for fostering collaboration and delivering transformation using a mix of Agile, Waterfall and Lean methods. She has also recently commissioned digital content for BBC Three and BBC Factual, and before becoming a project professional, Rachel used to produce and direct documentaries. She enjoys bringing her creative, story-telling skills into her transformation work.
Previous webinars can be viewed on the APM YouTube channels.  Follow @APMEvents for upcoming event information.

This event is suitable for professionals with up to an intermediate level of experience.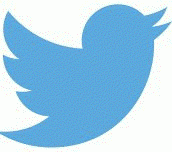 #apmwebinar
APM Body of Knowledge 7th edition reference

Section
Description
1.1
2.3
3.1
3.2
4.1
Implementing Strategy
Transition into use
Engaging stakeholders
Leading Teams
Defining outputs