Leadership: Responding to complexity webinar
This webinar challenged you to think beyond individual leadership competencies in responding to complexity. This session was held on 10 November 2021.
Systemic responses are crucial for the effective navigation of complexity – responses that orchestrate the concerted efforts of formal and informal leaders positioned within or outside the projects, programmes and portfolios and develop supporting structural elements.
Dr Dicle Kortantamer presented a framework for assessing and strengthening systemic leadership responses to different themes of complexity encountered in complex projects, programmes and portfolios. The framework is based on a case study, drawing on the experiences of project delivery professionals with respect to the delivery of government's complex transformation and service delivery portfolios, programmes and projects. While the framework is particularly useful for those delivering transformation projects, programmes and portfolios, it is also relevant for those delivering projects embedded in matrix organisational structures or highly political settings.
This systemic leadership framework for responding to complexity was developed through APM sponsored research. The research has been part of the Project X initiative – a collaboration between government, academia and industry representatives. Project X aims to inform, guide and inspire approaches to project and programme management through the generation of unique insights into the performance of major projects and programmes in government.
Dicle has very kindly allowed her presented material to be made available for viewing.
The slides on Slideshare and the webinar recording on YouTube is now available in our APM resources area and also embedded below for reference.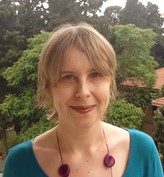 Dr Dicle Kortantamer, CENTRIM (Centre for Change, Entrepreneurship and Innovation Management)
Dr Dicle Kortantamer is a Research Fellow at CENTRIM (Centre for Change, Entrepreneurship and Innovation Management), University of Brighton. Her interdisciplinary research bridges studies on projects and leadership to address fundamental questions about what kind of leadership and related capacities are required in the creation of value and the achievement of transformational change under conditions of uncertainty and complexity. Her current portfolio of research includes in-depth case studies of projects delivered by government departments, firms and local communities. Before her academic career, she was leading complex IT enabled organisational change programmes in the financial services industry.
Previous webinars can be viewed on the APM Slideshare and YouTube channels. 
Follow @APMEvents for upcoming event information.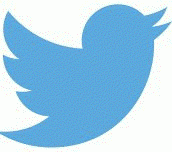 #apmwebinar
APM Body of Knowledge 7th edition reference

Section
Description
3.3.6
Continuing professional development (CPD)