NEC Engineering and Construction Short Contract (ECSC) webinar
The Engineering and Construction Contract (ECSC) is the 'minor works' contract in the NEC family. It is designed for low complexity contracts with not too much Contractor design. This webinar was held on 1 June 2022.

This webinar looked at the basics of;
putting together the contract and
contract management.
It highlighted the key differences between the ECSC and its big brother the Engineering and Construction Contract (ECC).
Richard Patterson, NEC4 drafter and Procurement & NEC Specialist at Mott MacDonald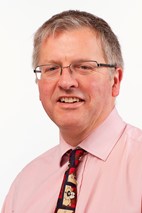 Richard is a chartered civil engineer, Fellow of the Institution of Civil Engineers (FICE) and procurement and NEC specialist with global development, engineering and management consultant, Mott MacDonald.
Richard was part of the drafting team for NEC4, has been part of the ICE's working group on procurement, contracts and carbon/net zero and contributed to NEC's soon to be released secondary option relating to 'net zero'.
Richard leads on NEC for Mott MacDonald and delivers in-house and client training and training for NEC Training, including their 4 day ECC Project Manager accreditation course.
Richard is very keen on getting NEC used more widely and has given NEC training in Australia, Bangladesh, Brunei, Ethiopia, France. Germany, Hong Kong. Ireland, New Zealand, Qatar, Peru, Sierra Leone, Singapore, South Africa, Spain, Sri Lanka and the USA. He has contributed to two NEC books, had 7 NEC papers published in ICE's Proceedings and sat on the Editorial Advisory Panel of the ICE's journal, Management, Procurement and Law. He is also a frequent contributor to the NEC website and newsletter and most of his articles are linked from his Linked-in page. 
Richard has very kindly allowed his presented material to be made available for viewing. The slides on Slideshare and the webinar recording on YouTube have been made available in our APM resources area and also embedded below for your reference.
Also included is a document Richard advised that he would share: Comparison: The Engineering and Construction Contract (ECC4) and the Engineering and Construction Short Contract (ECSC4)
Questions raised during the recording have been reviewed and are now published with the speaker responses.
 To watch an introduction to NEC contracts, please find our last series of NEC webinars on our YouTube channel. Mott MacDonald's 'Little Book' of NEC is also available to view here. 
Future NEC webinars:
20/07 - NEC Professional Services Short Contract (PSSC)
14/09 - NEC Framework Contract
18/10 - NEC Term Services Contract
Previous presentations and webinars can be viewed on the APM Slideshare and YouTube channels.
This event is suitable for professionals with any level of experience.
Follow @APMEvents for upcoming event information.
APM Body of Knowledge 7th edition reference

Section
Description
3.3.6
Continuing professional development (CPD)