Delivery of Elizabeth line far exceeds predictions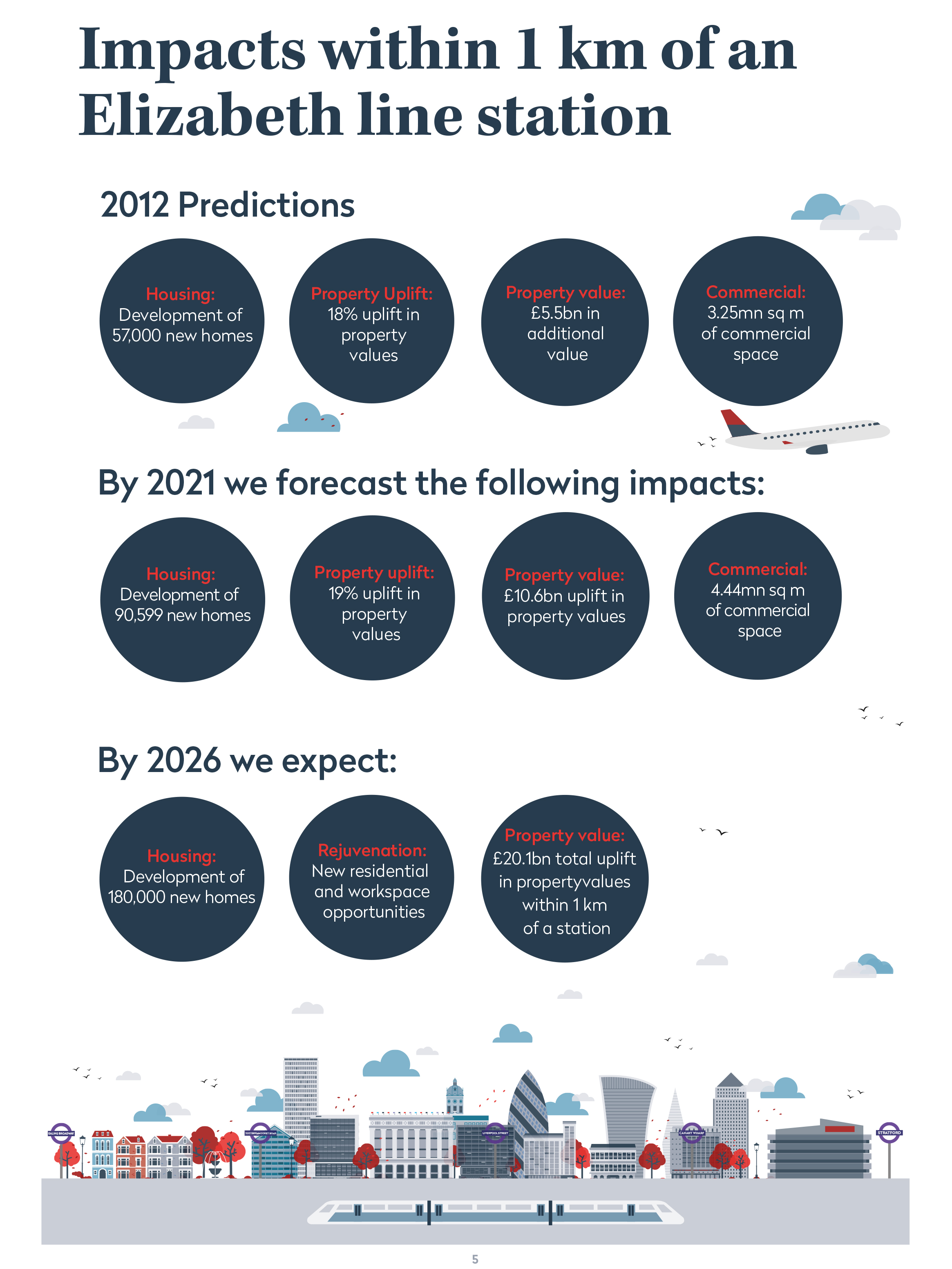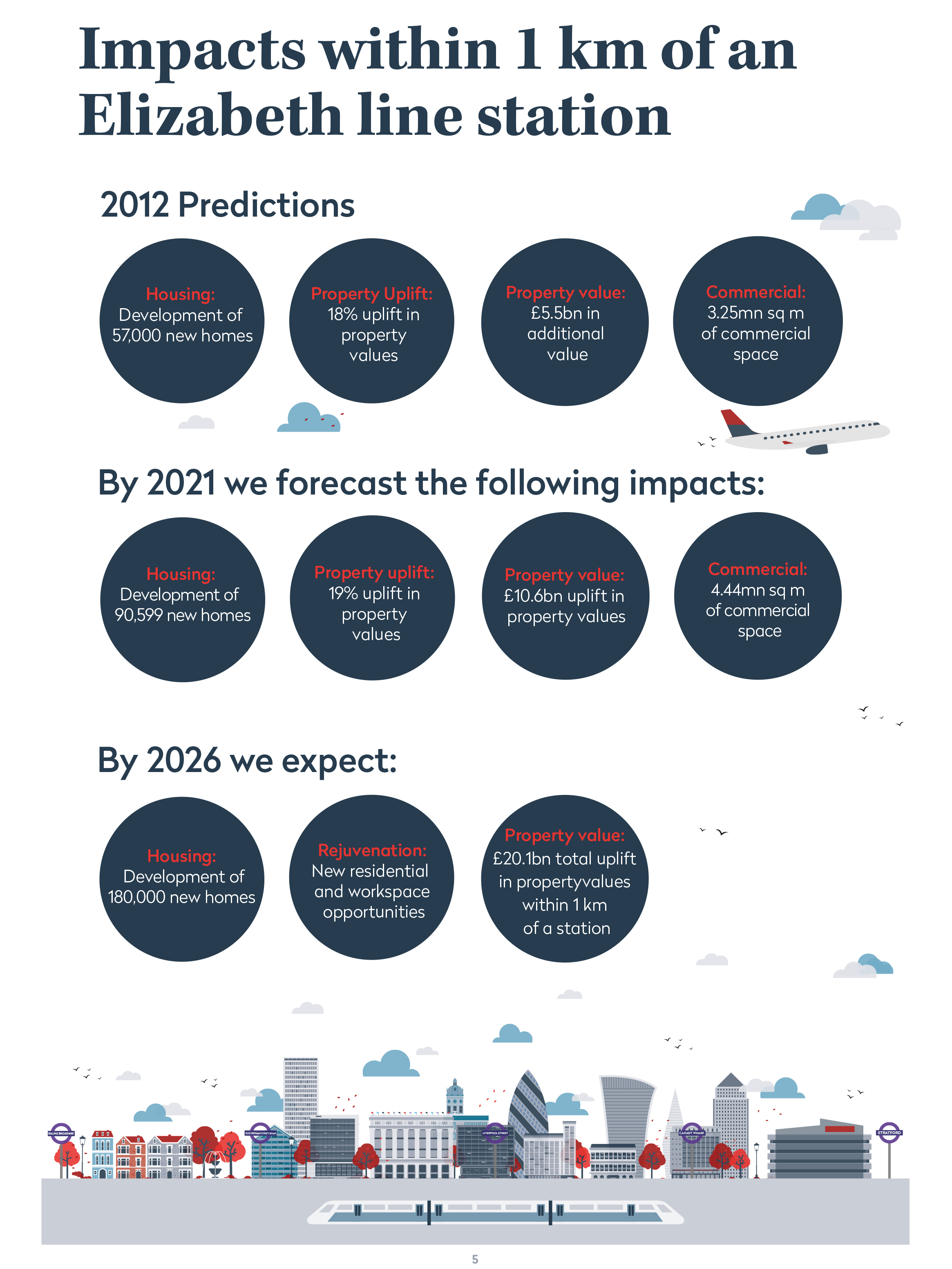 Research, commissioned by Crossrail, found that the impact of the new railway on the creation of new homes and impact on property value, is set to be significantly greater than GVA originally predicted in a 2012 report.
The report also highlights key themes that can help inform future infrastructure projects such as Crossrail 2, including stakeholder co-ordination, land ownership control, a forward-thinking and joined-up local authority approach, and public realm investment.
Key findings of the new report include:
The Elizabeth line will help reinforce London's status as a global city, it has created the capacity for major HQs including Facebook, Deutsche Bank, Capita and Societe General, allowing for the accommodation of 300,000 new jobs in key employment hubs
Outside central London, town centres including Ealing, Woolwich, Ilford and Romford are being rejuvenated as the construction of new homes and offices attract more businesses and residents
90,599 new homes along the route are predicted by 2021 and 180,000 by 2026 – far greater than the 57,000 new homes (by 2021) predicted in previous report;
Over 4.4 million square feet of commercial office and retail space expected along the route by 2021 – an increase from 3.35 million square foot predicted in 2012;
£10.6 billion increase in property values within 1km of a station expected by 2021
Andrew Wolstenholme, Chief Executive, Crossrail Limited, said: "Crossrail is delivering more than just a railway. As well as cutting journey times and giving passengers more options, it is driving regeneration across London and the South East. With less than a year to go until the Elizabeth line opens, this new report by GVA reveals the true extent of the impact, and lays out some of the key lessons for future infrastructure projects."
GVA expects 90,599 new homes along the route by 2021 - higher than the 57,000 new homes predicted in the previous report. GVA also expects a £10.6bn increase in property values within 1km of an Elizabeth Line station by 2021.
APM is a partner of Crossrail's learning Legacy initiative. A full playlist from the 2016, 2017 programme of webinars can be found on APM's YouTube channel.
GVA and Future of London, a not-for profit organisation focused on urban regeneration, interviewed a broad array of organisations for the Crossrail Property Impact & Regeneration Study: 2012 – 2026, ranging from local authorities, the Greater London Authority and Transport to London to local Business Improvement Districts and commercial developers.
This latest report updates research that was carried out by GVA in 2012 and 2014.  The 2012 Crossrail Property Impact Study (download here) examined the impact of the railway on property and developments within 1km of Elizabeth line stations. The 2014 Crossrail Development Pipeline Study (download here) examined the impact that Crossrail was having on development in London and the South East