Pera Innovation Ltd gain APM Corporate Accreditation
APM are delighted to announce that Pera Innovation Ltd have recently gained APM Corporate Accreditation for their Project Management Academy. This is a great achievement as it allows Pera Innovation Ltd to demonstrate to their customers, suppliers and employees that they are committed to the highest standards of project management professional development.
Accredited companies are able to attract and retain the best project management talent in the country. The assessment of an organisations professional development scheme gives stakeholders confidence of its dedication to developing project professionals. Pera Innovation Ltd are consultant project managers delivering Capital investment projects which provide business benefits to their customers in the Health and Leisure, Education and Heritage sectors.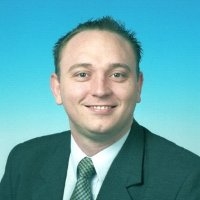 When asked what gaining Corporate Accreditation meant to them, Paul Tranter (pictured), Managing Director of Pera Technology said: We are delighted that Pera Project Management Academy has been formally recognised and accredited by APM. Our programme and project teams work on some of Europes most interesting technology R&D challenges engaging with large and small industrialists, academics and trade associations from right across Europe. Our Academy has been based on APMs Competence Framework and gives us a valuable benchmark for assessing individual and team competence, and for developing a range of relevant skills with structured training and secondment. We look forward to working closely with APM to further develop and recognise the professional skills of our programme and project teams.