Project management storytelling with PechaKucha webinar
We hope you enjoyed this week's APM Thames Valley Branch event "Project Management Story Telling with PechaKucha" by Paul Bradley, Greg Krawczyk and Kathy Stevenson.

The event was designed to inspire the use of Story Telling, to empower the use of PechaKucha, to introduce tools to improve engagement online with Mentimeter and to enable learning from our speakers. We tested a few of these objectives before and after the presentations.
We had 190 attendees which was a new record for the Thames Valley Branch. We hope you all took positives from the event and will join us on our future events.
Topics discussed:
How to project manage an English Channel swim: Kathy Stevenson
Digital Transformation – Lockdown: My Part in its Downfall: Paul Bradley
Plan? There is no plan… First steps into agile: Greg Krawczyk
The webinar recording on YouTube is now available in our APM resources area and also embedded below for reference.
You can continue the conversation at APM Hub - introduce yourself, raise a related idea, or join the post event at the post event APM Hub Site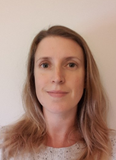 Kathy Stevenson MSC, MAPM, MCIWM
Associate Director - Project Manager, Wood Environment and Infrastructure International
Kathy believes that PM principles can be applied to most parts of life, and her 2019 Channel Relay Swim was one of them!

Kathy began her PM journey working on waste strategy and infrastructure procurement projects. Realising her skills for understanding and managing holistic project topics and risks, Kathy progressed into pure PM. She continues to support multi-disciplinary teams delivering design, engineering and construction projects for the MOD and Local Authority clients.

Paul Bradley CEng MAPM MRAeS
Head of Programmes, Digital Business Systems
Paul will reflect on how the challenges of this year changed the emphasis and approach of the digital transformation that he is leading.

Paul has worked in the Defence and Aerospace sector for over 30 years in a number of senior management roles and has particular experience working on high profile and complex international partnerships and programmes. Paul is currently the Head of Programmes for the Global Business Systems component of the Digital Transformation Programme for QinetiQ.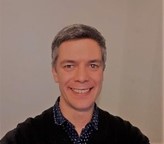 Greg Krawczyk ChPP CPM MAPM 
Senior Consultant, i3Works Ltd

Greg brings his perspective from delivering change in different sectors and from embracing differing levels of agility. Join Greg on his story which starts with a journey to learn the dark arts of Agile delivery and the experiences and challenges which lead to the destination and agile mindset.

He is a Chartered Project Professional with a background that started with construction and infrastructure, moved to IT, went back to construction before boomeranging back to IT again. Greg's career had developed with a focus on projects which required a lot of up-front planning. 
Kathy, Paul and Greg have very kindly allowed their presented material to be made available for viewing.

APM webinars can be viewed on the APM YouTube channels. Follow @APMEvents for upcoming event information.
This event is suitable for professionals with any level of experience.
APM Body of Knowledge 7th edition reference

Section
Description
1.2
2.1
3.1
4

Life cycle options and choices
Shaping the early life cycle
Engaging Stakeholders
Planning and managing deployment