Promoting Collaborative Behaviours in the Engineering Construction Industry webinar
As a result of significant turbulence in the industry since 2015, the engineering construction industry has recognised the need to collaborate for project efficiency. This webinar was held on 28 September 2021, presented by Andy Brown.
Working with industry partners, the ECITB has developed a guidance toolkit that supports the development of a collaborative project environment.  The presentation will provide an overview of the Project Collaboration Toolkit, associated case studies that have demonstrated the value of collaboration and ongoing work to develop a collaborative working agreement that supports these behaviours.
Andy has very kindly allowed his presented material to be made available for viewing. The slides on Slideshare and the webinar recording on YouTube is now available in our APM resources area and also embedded below for reference.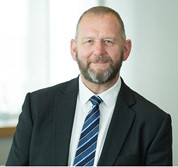 Andy Brown, Director, Operations Engineering Construction Industry Training Board
Andy has been in engineering since 1982, when he joined the Royal Air Force as an aircraft technician. During his career, Andy worked on a variety of system platforms across different parts of the world. In the latter part of his career, Andy developed technical training and competence schemes and then moved in to a training management role; responsible for managing a medium sized engineering training school.
In 2006, Andy joined the Engineering Construction Industry Training Board http://www.ecitb.org.uk/ providing training solutions for the contracting industry which supports all of the UK process industries from Upstream Oil and Gas to Nuclear New Build to petrochemical sites to renewable energy production through to water treatment works.
In February Feb 2013, Andy was appointed as Director, Operations. Andy now has responsibility for all UK based employer and Approved Training Provider engagement through the regionally based account management teams.
A firm believer in the industry benefits of the collective model, Andy's drive now is to support industry in maximising the development of the workforce to improve project productivity.
Previous webinars can be viewed on the APM Slideshare and YouTube channels. 
Follow @APMEvents for upcoming event information.

This event is suitable for professionals with any level of experience.
APM Body of Knowledge 7th edition reference

Section
Description
3.3.6
Continuing professional development (CPD)