Raising the profession's profile on the agenda at APM Fellows Forum
Some of the most prominent figures from the project community shared knowledge and ideas on how to take the profession forwards at the latest APM Fellows' Forum.
Dozens of highly regarded project, programme and portfolio experts joined the annual event, which featured a presentation by the Confederation of British Industry (CBI) on its work to address the immediate challenges facing firms and kickstart a business-led transformation of the UK economy.
CBI representatives Maxine Bligh, director, new business opportunities, and Katie Dash, head of Everyone's Business, delivered a summary of how the CBI is tackling short-term challenges faced by UK businesses – including the pandemic, international trade barriers, and labour and skills shortages – while also thinking about the long-term economic future of the UK; an approach they described as "looking with bi-focal lenses." The pair delivered a presentation on the CBI's future goals, as well as answering questions from Fellows.
Other topics discussed in the forum included the evolving nature of project, programme and portfolio management, and its growing recognition and stature. Insights were also shared on APM's goal to build on its status as the chartered body for the project profession.
Professor Adam Boddison, APM's new chief executive, was among those who attended the event, which is held exclusively for Fellows of APM. Commenting on his ambition to raise awareness of APM and the project profession, he said: "Securing chartered status is only the beginning of the journey.
"Raising the profile of APM and getting wider recognition while not letting go of our traditional audiences is going to be very important."
When asked whether he felt project management is seen by business as an unavoidable cost rather than a key component in value creation, he answered: "Because project managers are so good at change processes and so good at dealing with crises, we might associate them with dealing only with those things. That's unfair because they have a lot of value to add at a strategic level. We want to get to the level where leaders are thinking about project professionals from the start, rather than only when things go wrong."
APM Fellowship recognises those who have made a significant contribution to the profession as a practitioner. In addition to the annual Fellows' Forums, benefits include preferential rates on APM qualifications, publications and conferences, the use of post-nominals (FAPM) and APM board election voting rights.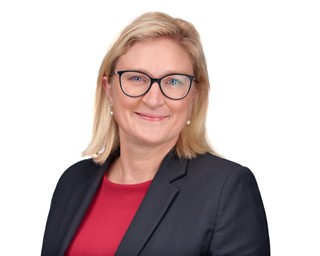 Rebecca Fox, director of membership at APM, said: "This is the second year our Fellows Forum has been held virtually and we were delighted to see so many prominent and influential members of our community join us.
"This Forum is an opportunity to thank our Fellows while also sharing exclusive insight at the highest level from APM and other leading organisations. Our Fellowship represents a remarkable body of knowledge and expertise. I hope more Full members of APM will consider taking the next step in their development and joining us next year."
Click here for more information about benefits and eligibility.