Swimming With the Big Fish - Integrating SMEs into complex supply chain networks and building their capabilities webinar
Building on his past research in financial services and construction sectors, Dr Kalra presents a framework of how large organisations can integrate small and medium-sized enterprises (SMEs) in their supply chains and collaborate with them. This webinar was held on 26 October 2021.

Large organisations are increasingly seeking to collaborate with SMEs by integrating them into their supply chains.

Three factors drive this trend:
There is an increased pressure on organisations to create and demonstrate social value by the government and the public.
Exogenous shocks such as Brexit, COVID-19, and trade wars have driven organisations to consider regionalisation and insourcing approaches
Organisations need to access niche, specialised capabilities to achieve breakthrough innovation.
Collaborating with SMEs, however, is not without its challenges. The SMEs have different ways of working, relatively lower capacity to absorb risks, and face resource constraints. Therefore, large organisations need to think differently regarding their sourcing strategy to collaborate with SMEs successfully.
In his presentation, Dr Kalra presented insights from his research in the financial services and the construction sectors. In particular, a framework for understanding the processual coordination challenges in engaging and integrating SMEs in complex supply chain networks would be presented. Finally, the strategies that managers and organisations could adopt to address these challenges will be considered.
Jas has very kindly allowed his presented material to be made available for viewing. The slides on Slideshare and the webinar recording on YouTube is now available in our APM resources area and also embedded below for reference.
Dr Jas Kalra is an Assistant Professor in Operations and Supply Chain Management at Newcastle University Business School. He has previously worked as a Supply Chain Researcher at University College London, University of Bath School of Management, and Alliance Manchester Business School. Dr Kalra's research examines how individuals and organizations collaborate to deliver complex, inter-organisational operations & projects. His research projects have examined the procurement of professional services, contractual and relational governance of buyer-supplier relationships, and supply chain technology platforms and ecosystems.
This event is suitable for professionals with any level of experience.
Previous webinars can be viewed on the APM SlideShare and YouTube channels.
Follow @APMEvents for upcoming event information.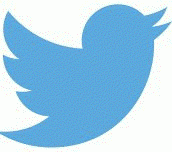 #apmwebinar
APM Body of Knowledge 7th edition reference

Section
Description
3.3.6
Continuing professional development (CPD)