The challenges of pulling together 10,000 lessons learned and what has been learned – so far!
Martin Paver was the guest speaker at the latest Wessex branch event. His subject was 'The challenges of pulling together 10,000 lessons learned and what has been learned – so far!' and what a fascinating evening it turned out to be for the 35 present.
He has over 25 years' experience in a wide range of strategy, project, programme and portfolio management roles spanning the delivery of cutting edge research through to leading a $billion infrastructure programme.
Having worked in the defence, nuclear, transport and energy sectors, in client and supply side positions, he has a deep understanding of the organisational imperative to leverage the experiences of the past to transform future delivery; a challenge which remains a wicked problem for our profession today.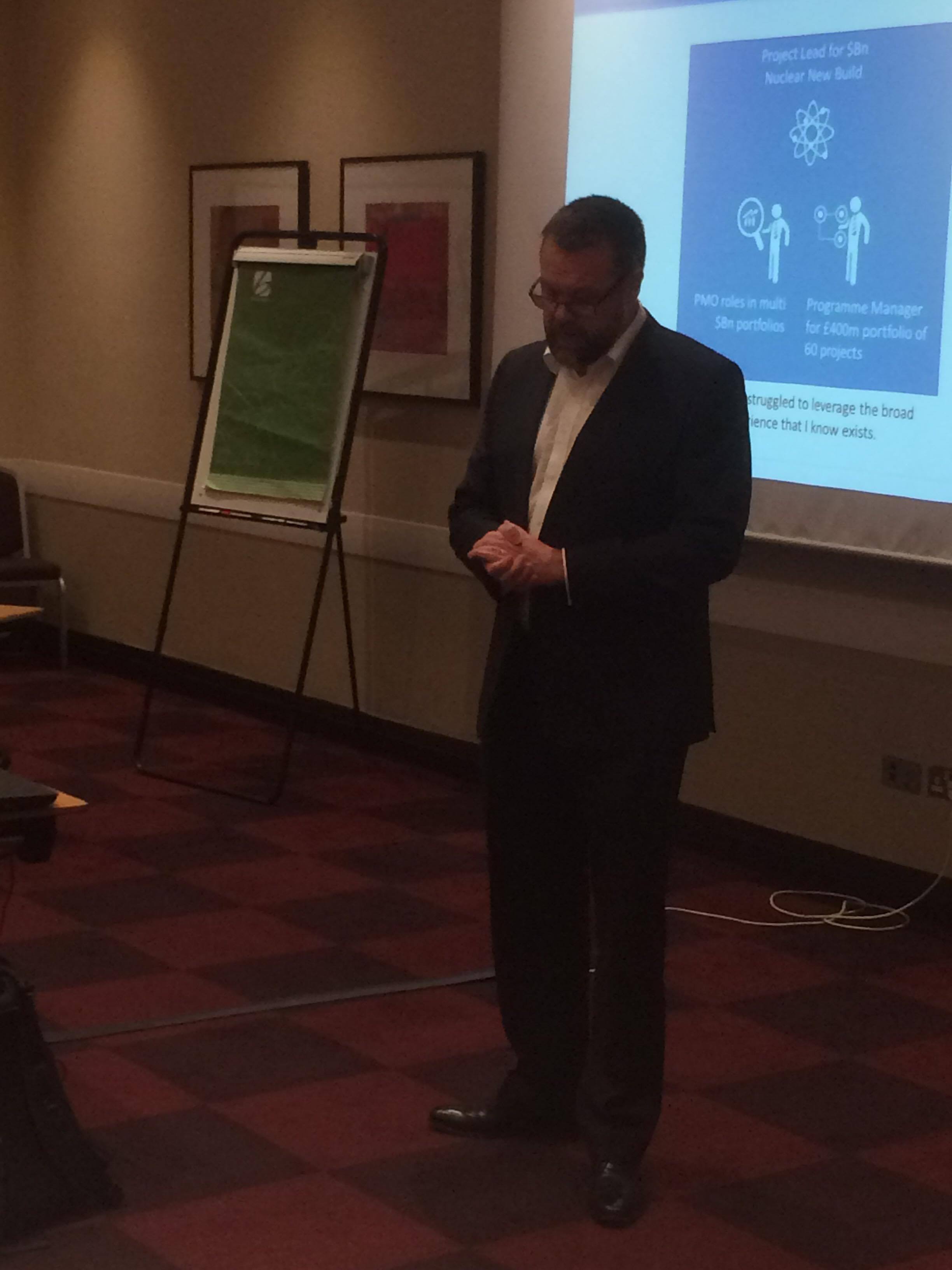 Martin has collated nearly 10,000 lessons identified (well, almost 15,000 now actually), read a small library's worth of books and articles, reached out to the international community of experts and extracted many fascinating insights.
He has always struggled to leverage the broad experience that he knows exists. Adopting a data driven approach, it was soon clear that a huge amount of data exists but also clear that this experience isn't being leveraged.
Amongst the many examples quoted was a programme which was rated as Amber in 2012 with a budget of £138m. When reviewed again in 2016 it was rated Red and its budget had somehow swollen to £2,879m (Source – GMPP Reports).
 In his nearly 15,000 lessons learned now reviewed they cover 50+ organisations, 1,000+ projects, budget totalling around $30bn, took 2 years to collate and cover 3 continents.
 The summary findings from the lessons learned include:
Lack of forensic insight
Very variable
Process rather than outcome focus
Reputation
Often lack context
Lack consequence
Lacks root cause analysis
Difficult to identify correlations between lessons
It was noted that that the best organisations address the above and from the evidence gathered TfL data is the best. For most organisations it transpires that the lessons learned process is only solving 25% of what they should be. Also, that there is a real need to differentiate between P3M and technical issues as P3M we already know so not really lessons learned.
My overall summary is that the data shared, much obtained under Freedom of Information, really is both quite scary and enlightening. Not all is bad as there is evidence shared of good practice as well, albeit shadowed by the rest.
This review really doesn't do the presentation or its content justice so if you see the event advertised somewhere relatively close by in the future then book on to it and make sure you get along.
The slides from the event are now available to be viewed on slideshare.
Russel Jamieson
Wessex Events Lead