The impact of heuristics and biases on project risk management webinar
The whole process of project risk management involves people. Unfortunately (or maybe fortunately) people are influenced by numerous heuristics (rules of thumb) and biases. These influences, if not understood, can negatively impact the project risk management process making the outputs less realistic and useful. This webinar was held on 15 February 2022.
The presentation will draw on the work of Dr Ruth Murray-Webster and Dr David Hillson and in particular 'the Triple Strand' – which highlights the combined influence of conscious factors, sub-conscious factor (heuristics and biases) and affective factors on the both the perception of risk as well as risk attitude.
While the whole risk management process is influenced by these factors, the first three stages of the process are particularly susceptible – Inhiation, Identification and Assessment. The particular influences on these areas will be discussed.
Peter has very kindly allowed his presented material to be made available for viewing.
The webinar recording on YouTube has been published in our APM resources area and also embedded below for your reference.
Speaker: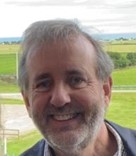 Peter Simon, BSc FAPM HonFAPM PMP
Peter Simon has over 40 years of experience as a project management consultant and practitioner across all industries and business sectors. He has built a professional reputation as a particularly knowledgeable and skilled advisor and trainer, particularly in those areas related to project management, programme management, project planning, risk management and resource management. Peter prides himself in his ability to work with all types of organisations, and at all management levels, in order to help improve the way projects and programmes are managed. The last 17 years of this time has been as Director of Lucidus Consulting Limited. Peter's full biography.
There is no 'silver bullet' that can be used to overcome these influences. However, a better understanding of will help. Those attending will certainly gain from this insight.
Previous webinars can be viewed on the APM Slideshare and YouTube channels. 
Follow @APMEvents for upcoming event information.

This event is suitable for professionals up to an intermediate level of experience.
APM Body of Knowledge 7th edition reference

Section
Description
4.2.2
4.2.3
4.3.3
Risk identification
Risk analysis
Risk management