The project manager who smiled webinar
This webinar was held on 16 April 2020.
Project management is a serious business; but it is a serious business that can be a lot of fun too.
Now whilst there is, quite rightly, lots of talk about the serious side of the profession there is a lot less that addresses the more enjoyable aspects, and so I give you 'The Project Manager Who Smiled'
A good laugh not only reduces tension and relieves stress, but also helps to increase team bonding and boost morale.
When you're happy, you are more productive, more creative, more open, more likeable and a better leader.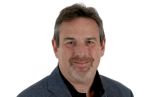 Peter Taylor is an experienced Change and Transformation Specialist who has operated at a global scale within many industries, for organisations ranging from small to enterprise.
He is also the author of the number 1 bestselling project management book 'The Lazy Project Manager', along with many other books on Project Management, PMO development, Executive Sponsorship, Transformation Leadership, and Speaking Skills.
He has delivered over 380 lectures around the world in over 25 countries and has been described as 'perhaps the most entertaining and inspiring speaker in the project management world today'.
This webinar is suitable for professionals with any level of experience.
Peter has very kindly allowed his presented material to be made available for viewing. The slides are now available on Slideshare, and also shown below. The webinar recording is now available on APM YouTube. 
Previous presentations and webinars can be viewed on the APM Slideshare and YouTube channels. Follow @APMEvents for upcoming event information.
APM Body of Knowledge 7th edition reference

Section
Description
3.3.6
Continuing professional development (CPD)
The project manager who smiled webinar, Peter Taylor from Association for Project Management