UK's 1st National Infrastructure Assessment published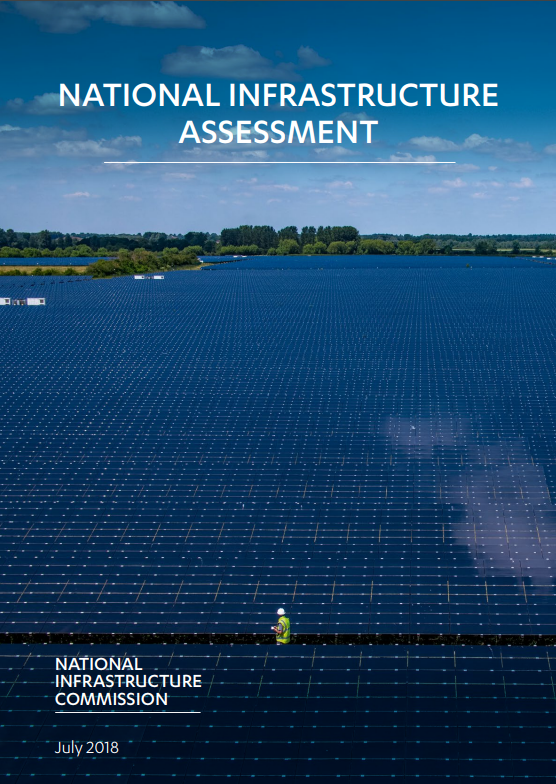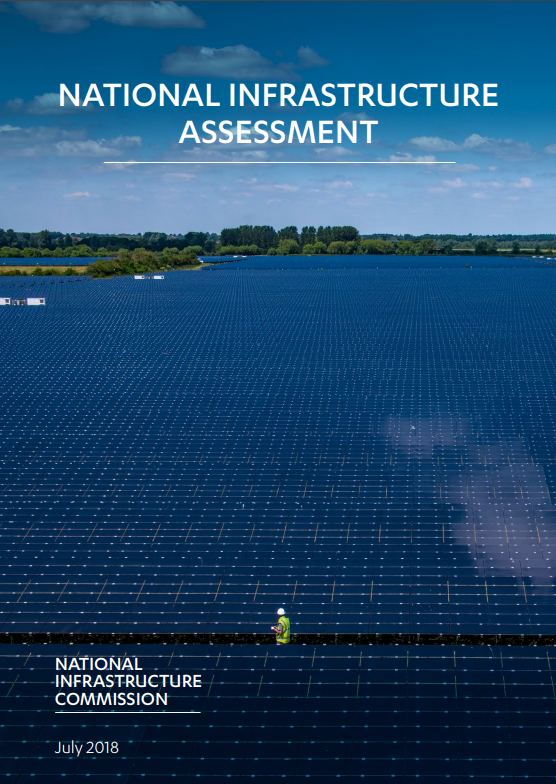 Today (10 July 2018) the National Infrastructure Commission launched its National Infrastructure Assessment.
Commenting on the report Sara Drake chief executive of APM said:
"This - the first - National Infrastructure Assessment signals a step change in how the nation's critical infrastructure is delivered. A plan of this significance, implemented with a focus on key priorities, is welcome and will undoubtedly bolster our profession's delivery capability.
A robust and skilled UK project profession, with increasing numbers of chartered project professionals, will be pivotal to success in delivering this strategy. This Assessment is rightly thinking long term and we must prime the pipeline now to build the skills, capacity and resilience to ensure successful delivery of the next generation of projects."
The publication of the Assessment follows the NIC's consultation in 2016, which saw APM submit its views on the UK's key infrastructure needs over the next 20 to 30 years.
While APM welcomes this long-term strategy, the project profession's chartered body warns the report's recommendations are only deliverable if we continue to invest and develop our project delivery capability– APM's new chartered status is a demonstration of this ambition.
As Cabinet Office Minister Oliver Dowden recently put it: "Project delivery is at the heart of all government activity as it is the main way we implement our most important policy priorities. Getting these projects right is essential to build a country that works for everyone."
Underpinning the report is a call for a clear political consensus on big policy directions and investments wherever possible. APM echoes this demand and calls for decisiveness today to provide clarity for tomorrow to ensure critical infrastructure projects are planned with appropriate resources.  
The findings of the assessment will now reinforce recommendations for a long-term strategy to ensure the UK can meet the demands and challenges of the future. APM calls for those charged with delivering projects to look to lessons learnt from past projects. Crossrail and Olympics both show the benefits of interconnectedness amongst programmes and to take into account wider object6ives than the rail or rail project envisaged.
The Assessment's recommendations do not simply comprise a list of projects for the government to build; good infrastructure requires long term planning, stable funding structures and good design. The Commission has also been able to consider interdependencies between sectors: urban infrastructure planning needs to be integrated with housing; the energy system needs to be prepared for an increase in electric vehicle ownership; and digital connectivity on the roads could be necessary for connected and autonomous vehicles. Claims the report.
While this is a positive step, it is important that all infrastructure delivered from the assessment is resilient and future-proofed. We need to be creative and adaptive in our future infrastructure. For example, the economics of different energy costs and advances in technologies will demand our projects to adapt throughout the future and we need to build this ability into our projects from the offset.
With chartered status of the project profession bolstering recognition of the profession and its importance to delivering world class infrastructure, it is imperative that government works with the profession to ensure the necessary skills pipeline is in place to successfully deliver the projects of 2030, 2050 and beyond.
Alongside a focus for measures for delivering a low cost, low-carbon energy systems, the Commission's recommendations include:
Digital technology – that the Government devise a National Broadband Plan by Spring 2019, to deliver full fibre connections across the whole of the country, including those in rural areas – this should ensure that the technology is available to 15 million homes and businesses by 2025, 25 million by 2030, and all homes and businesses by 2033
The future for the nation's roads – that the Government work with councils and private companies to deliver a national network of charging points for electric vehicles and ensures that the impacts of connected and autonomous vehicles are taken into account when planning for the next rail control period and road investment strategy;
Encouraging growth of cities – that Metro Mayors and city leaders develop and implement long-term strategies for transport, employment and housing in their areas, to support economic growth, with new powers and devolved infrastructure budgets.  The National Infrastructure Assessment's spending plans include funding for projects including Crossrail 2 in London, and Northern Powerhouse Rail linking the major Northern cities, and recommends a boost in funding for major cities totalling £43 billion to 2040, with cities given stable five-year budgets, starting in 2021;
Tackling floods - that the Government should put in place a long-term strategy to deliver a nationwide standard of flood resilience by 2050 with funding for flood risk management increasing significantly over the coming decades
Cutting waste – that new national rules for what can and cannot be recycled be introduced, with restrictions on the hardest-to-recycle plastics, aimed at increasing rates and reducing the amount of plastics going to incinerators.  This would also mean that all food waste is separated making it available to create biogas, so it can be used to heat people's homes and potentially as a transport fuel