WiPM conference a smash hit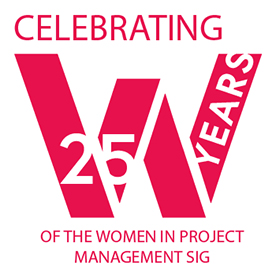 The APM National Conference for Women in Project Management, sponsored by BAE Systems took place on Tuesday, 25 September at the Grand Connaught Rooms, London.
Over 500 delegates travelled far and wide for this year's sell-out event. Women and men at all stages of their project management career had the opportunity to listen to a diverse range of speakers, talking about subjects as varied as managing projects in complex environments, saving Bletchley Park and Gender Empowerment in challenging societies.
Delegate and APM member Alison Cartwright from Future Biogas commented: "I've really enjoyed today, it's given me great inspiration and made me think about a number of aspects of project management."
The event focussed on the 'Empowerment' theme and was also celebrating the 25 anniversary of the APM Women in Project Management SIG.
Dr. Black's prescription for success
Conference chair Hollie Woodard, and APM's president David Waboso CBE kicked off proceedings before the first key note speaker, Dr. Sue Black OBE, took the stage to a packed auditorium. Most recognised for helping to save Bletchley Park, Sue's captivating story from a tough start to OBE highlighted her drive and ambitions. Sue left the audience with a prescription for success to help them on their own journeys, including Trust your gut instincts, Follow your passion, Ask for help, and Don't give up.
From tea with the Taliban to understanding project complexities
The conference broke out into three stream sessions: Empowering Yourself (sponsored by Hyde Park Solutions), Mini Master Class Delivery Series and Empowering Teams. PMO specialist Emma-Ruth Arnaz- Pemberton talked about the requirement to have a balance of competencies in strategy (to harness knowledge), capability (to develop a culture of excellence), and delivery (to effectively manage change and project management). Project management educator Trish Thurley emphasised the importance of getting behind your decisions once made and reminding yourself of when it went well in the past to help decisiveness.
Ex RAF Officer Emma Dutton MBE gave a unique insight into understanding influence using techniques she developed when working with the Taliban. Emma said "Empowerment to me is having confidence in your instincts and trusting yourself. It's being comfortable with being challenged and being questioned."
Director and Global Leader for Project and Programme Management at Arup Julie Wood talked delegates through the challenges she faced on her own career journey, emphasising the importance of prioritising - focusing on important things first like preventing crises, relationship building and planning. In a talk from a different perspective about overcoming failure, Karlene Agard from Aravun brought a very personal story to life, sharing the lessons she had learned along the way to becoming empowered.
In his lively talk, Stephen Carver, Senior Lecturer at Cranfield School of Management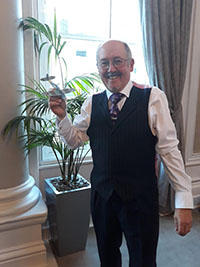 used the analogy of managing plane flights to analyse the behaviour of the project manager, highlighting the importance of being aware that behaviours change under stress, and the pitfalls of focusing too much on process. Stephen said, "Research shows there is a limit to process driven project management – to truly exceed you must pay attention to complexities, most importantly socio-political complexities."
IT Programme Director and Agile expert Susan Clarke ran an interactive workshop, where delegates discussed what project success was and how teams could use Agile methods to better this success. The delegates shared learning from their respective employers and discussed how agile methods could improve their respective project performance.

In their discussion about Empowerment being a two-way process, Marion Thomas and Sarah Walton from Extraordinary Project Management underlined the importance of considering the environment, the context and the needs of your sponsor and stakeholders. Project management Advisor Besnike Jaka from the United Nations Office for Project Services delivered an emotive talk on gender empowerment in challenging environments and developing communities, stressing that empowering women also means empowering men to understand the benefits of having a diverse team and by challenging social norms within cultural boundaries.
Standing room only
It was standing room only for the closing trio of keynote speakers, including Olympic, World and European medalist and commonwealth champion Kelly Sotherton, Senior High-Performance consultant for World Rugby Calvin Morris and Founder of 7Futures Mark Davies. The three speakers discussed the neuroscience of empowered mindsets and behaviour in the context of sport, and how this relates closely to empowering yourself and your team.
Success on social channels
Throughout the day delegates talked about their experiences through social media using the hashtag #WiPM and sharing selfies with the official WiPM 'selfie frame'. APM's selfie competition winner Charlene Thompson (pictured left) said: "When I realised I won the ticket for next year I felt so happy - I'm already looking forward to it. WiPM gets better every year, great people, informative topics, and fabulous location. WiPM has been the career 'new year celebration' for me for the past four years; being there reminds me just how far we've come as a profession, how much more we can do if we look around, keep working together, and maybe most importantly believing that we can do anything and do it well."
Attending her first WiPM as APM Chair, Debbie Dore added. "I'm delighted with this year's conference. It's been an excellent day, with brilliant contributions from so many people and some incredibly inspiring delegates too. Thank you to everyone, whatever your role in making the 25 anniversary such a success, and to those that had the foresight to start the WiPM SIG. You have made a real difference."
All of the presentations, session recordings, video interviews and official photos from the day are on the APM website, where you can also register your interest for next year's event.