What is levelling up?
Levelling up is a political policy and was a key slogan of the Conservative Party's 2019 election campaign under Boris Johnson as Prime Minister. Its ambition is to reduce the imbalances between areas and social groups across the United Kingdom through multiple projects intended to improve transport, communication, education, skills, healthcare, urban regeneration and more.
The plan to deliver levelling up was published in the Levelling Up the United Kingdom White Paper on 2 February 2022, with its policies set to be achieved by 2030. That paper defined levelling up as "giving everyone the opportunity to flourish. It means people everywhere living longer and more fulfilling lives, and benefitting from sustained rises in living standards and well-being."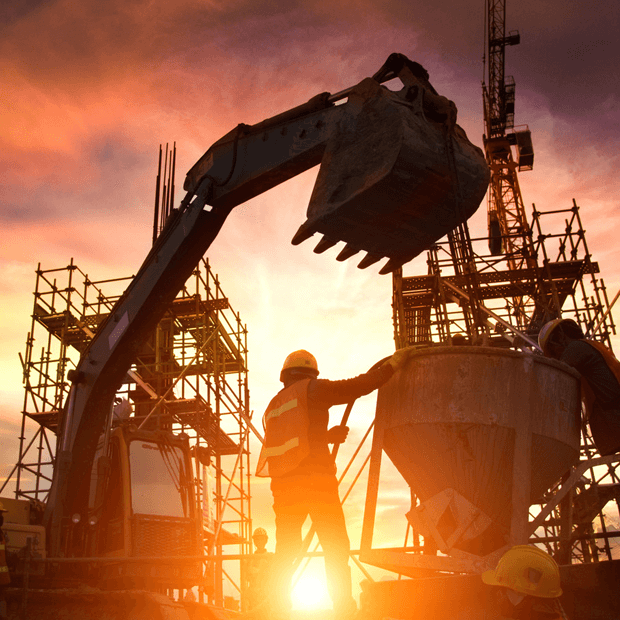 Levelling Up the United Kingdom
Unveiling the Levelling Up the United Kingdom White Paper, Michael Gove, (then Levelling Up Secretary), said that it would be achieved through investment in infrastructure, such as transport and broadband, in the North of England and regions. It would also encompass machinery, housing, the green industrial revolution, education and freeports.
Following the Conservative Party leadership election and the consequent appointment of Liz Truss as Prime Minister on 6 September 2022, The Rt Hon Simon Clarke MP has been appointed as the new Secretary of State for Levelling Up, Housing and Communities.
The Levelling Up and Regeneration Bill is currently going through the House of Commons, and further announcements are expected to be made during the Conversative Party conference in October.
What does levelling up mean to you and I?
Broadly speaking, levelling up aims to improve services, facilities and infrastructure around the UK.
However, levelling up means different things for different areas of the country. Depending on where you live, it could mean projects related to improving local public transport, town centre regeneration, investing in cultural and heritage assets, higher levels of research and development investment, employment opportunities and productivity, improved skills training, improving performance in schools, or improving healthy life expectancy.
How is levelling up being funded?
Councils all over the country have been able to bid for a share of a £4.8 billion Levelling Up Fund (LUF) for projects in their area. The fund focuses on three themes: smaller transport projects; town centre and high street regeneration; and support for maintaining and expanding cultural and heritage assets.
To date there have been two rounds of the LUF application process. Officials say £1.7bn was allocated in the first round of funding, and the second round, as announced in the 2022 Spring Statement, will follow the same criteria and investment themes as applied in the first round.
Since its launch, the fund has been under some scrutiny over its failure to date to deliver to some of the poorest areas of the country.
Where is levelling up happening?
The Government's Levelling Up White Paper highlights the areas of the UK where levelling up projects are already under way or proposed to take place following the first and second rounds of funding. These areas include:
East of England
East Midlands
London
North East
North West
Northern Ireland
Scotland
South East
South West
Wales
West Midlands
Yorkshire and Humber
What does levelling up mean for the project profession?
The levelling up agenda offers a huge opportunity for the project profession as well as a challenge. Levelling up projects will each be unique – with varying budgets, risks, and timelines.
In response to the announcement of the Levelling Up White Paper in February, APM's Head of Public Affairs, Andrew Baldwin, stated that delivering levelling up requires "a strong vision, a clear delivery roadmap and a project-centric approach."
Speaking to APM in February 2022, Valentina Lorenzon, an Independent Project Manager agreed that levelling up is a great opportunity for project professionals to take a central role in delivering change, but that much more is needed, saying: "It requires clear goals and, even more importantly, a strong delivery plan which takes into account the different nature, size and all the other variables of a project."
"Implementation is key and there is a risk of ending up with a lot of strategies and processes but a lack of actionable plans for an efficient and beneficial delivery. We could have multiple disjointed or fragmented projects lacking an overarching strategy, co-ordination and a consistent, goal-oriented approach."
Lorenzon added that project professionals could become the "bridge" between different stakeholder groups to improve the chance of effective projects being delivered. "As a profession, we have the opportunity to gain buy-in and engagement. We can be in the middle between government and other stakeholders, like transport organisations." She has called on project professionals to create a cross-sector approach across regions, sharing knowledge and collaborating to ensure projects succeed.
Levelling up under scrutiny
The levelling up policy has come under scrutiny since it was announced. The National Audit Office (NAO) issued a report which found that the government's policies to stimulate local economic growth are not consistently based on evidence of what interventions are likely to be most effective, increasing the risk that billions of pounds awarded to local bodies will not deliver the intended benefits.
Gareth Davies, Head of the NAO, said, "The Department for Levelling Up, Housing and Communities has not consistently evaluated its past interventions to stimulate local economies, so it doesn't know whether billions of pounds of public spending has had the impact intended.
"With its focus on levelling up, it is vital that the Department puts robust evaluation arrangements in place for its new schemes to promote local growth."
There have also been questions and concerns reported across the UK media over the allocation of funds and whether they are reaching the intended poorest areas of the UK.
See below for recent news articles in which levelling up comes under scrutiny: