Sue Simmonite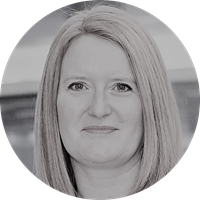 Sue Simmonite is the Global Project Management & Control Director for BAE Systems, a FTSE 100 Global Aerospace & Defence Company delivering some of the most complex military platforms, products and services.   Sue has been with BAE Systems for over 26 years with experience across a range of complex projects in different sectors and business units leading on Project Control, Project Management, Contract Closure and Business Integration, having joined initially as a Business Modern Apprentice.
Operating within the Chief Technology Office based in the UK, Sue works across many different cultures and geographies to provide the enabling Project Management & Control capabilities to achieve operational excellence in projects, programmes and portfolios.
Sue is actively engaged in operational support to the global Portfolios, Programmes and Projects through Chairing key independent reviews such as Integrated Baseline Reviews. Sue also is the corporate sponsor for all senior PM leadership programmes working closely with thought leaders in this area in academia.
Sue is the company representative for the Association for Project Management (APM), the Project Management Institute (PMI) and the UK Major Projects Association (MPA) and achieved recognition as an APM Fellow as well as having been recognised internally as one of the inaugural BAE Systems PM Fellows.