5 top tips to help your organisation love your PMO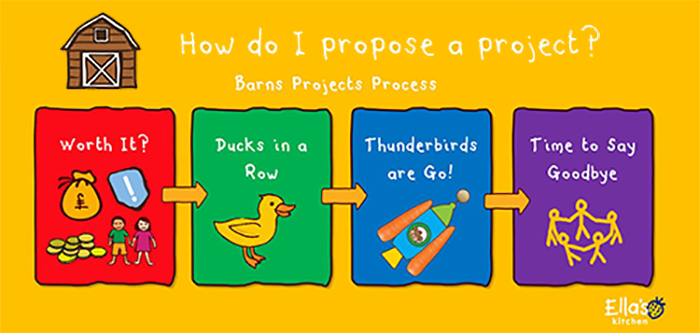 Find what you need to fix
Have the courage to find out what you need to do better. One of the first things I did at Ella's (we run a company that makes organic baby and toddler food) was send an all staff survey to ask people what their top challenges are with projects and whether they'd recommend being on a project team to a colleague.  The answers told me what we needed to focus on. 
Within six months of establishing the new project management office (PMO), we saw this NPS (Net Promoter Score) leap from 14 to 58.  We now repeat this survey every six months to make sure we're tackling the right stuff.
Demystify
Project management terminology should be a means to an end, not a weapon of intimidation... take the traditional project management stages and tools, but tailor them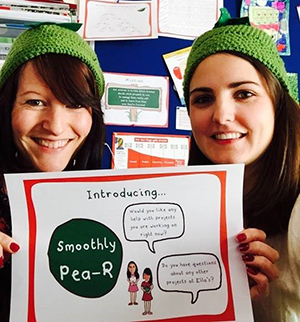 to the business and simplify them as much as you can.  They should be fit for purpose but make sense to people who have never studied project management before. 
At Ella's, we ask people to complete a 'Worth It?' rather than a 'Business Case', and if something goes awry during a project, we ask them to complete a one-page 'Curveball' rather than a 'Change Request'.  These tweaks may seem minor, but I think they're fundamental – tailor your process, tools and templates to make them as easy as possible for people to use whilst still delivering the content you need as a PMO.
Add value
Always try to add value to the wider organisation.  A lot of time is understandably spent running and gathering updates on projects but try to store this info in such a way that you can pull useful insights from it.  These can help the senior teams to identify trends (both positive and negative) that they can learn from. 
At Ella's, we've spotted that the more projects we decide to close early, the less products we are having to remove from the market a year later – which makes us braver in saying no to things we feel aren't working out.  This analysis involves a lot of spreadsheet work in the background of course, but the outputs can be invaluable to senior leadership.
Live to serve
To my mind, a PMO is ultimately a service function for the business, as much as HR, finance and facilities are.  I believe we should strive to be helpful, kind and positive in all our interactions, even when we are having to challenge or chase.
At Ella's Kitchen, I introduced fortnightly 'Smoothly Pea-R' walkabouts, where we cover the whole office asking people individually if they need any help or have any suggestions for projects.  We of course wear 'pea hats' while doing it – the rule is, if the hat's on, we're not allowed to chase any actions!
Be values-driven
Finally, whatever the values are of your organisation, try to embody them in all you do.  At Ella's, we are Childlike, we're Good to Each Other, we Think Differently, we're Business Minded and we Want to Win.  When you see all our templates and comms, these will scream out at you.
Ultimately, the dream is that people seek out the PMO and ask for help (rather than avoid them!) because they know that involving us will make their project better and more likely to succeed.  If you embed values and positivity into everything you do, you are far more likely to achieve that.
Ellen Jarrett will be speaking at the APM PMO SIG Conference – Love your PMO on Tuesday 5 February 2019 in Bristol. Book your place now to hear more from her.