7 top tips from a high-flying young project professional in the beauty industry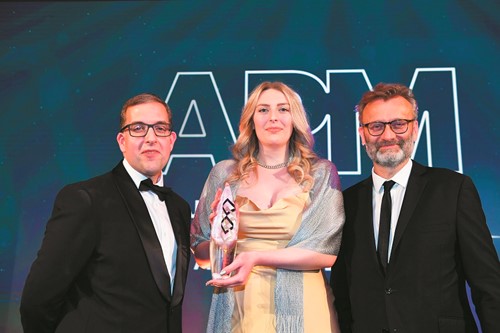 Rose Young, Portfolio Delivery Manager at No7 Beauty Company, is APM's 2022 Young Project Professional of the Year. Rose is responsible for the No7 Beauty Company Holiday Programme, which encompasses nine individual projects, spanning global markets and comprising 50 million unit components.  
Rose joined parent company Walgreen Boots Alliance on its graduate scheme in 2019, becoming a project delivery manager before quickly progressing to her current role within less than a year.  
"I like to be on the front foot," she says. "I'm really results driven." Her proactive style means that she was repeatedly able to spot inefficiencies and fix them. For example, when she noticed a pinch point in the data completion process, she instigated twice-weekly focus meetings with a sprint mindset to remedy the glitch, slashing four weeks off admin lead time. It's as much her sense of initiative as her tenacity that has helped her up the career ladder.  
Below, Rose gives her hard-won advice to young project professionals who are also determined to get ahead. 
1. Make a contingency plan

 
"Plan A rarely happens. Always have a Plan B, C and D. And keep making contingency plans. Things will go wrong and keep going wrong, but as long as you have an idea of how to respond to each challenge, and you've discussed your plans with colleagues beforehand, you can switch straight away, as people are already signed up to it." 
2. Break big tasks into smaller ones

 
"Smaller tasks are easier to track as a project manager. This method also keeps the team motivated. If you talk about something four weeks in the distance, they'll lack a sense of urgency around a job and put it off until the end, by which point it's too late. If you truly understand a task you should be able to break it down into parts." 
3. Ask lots of questions

 
"As a project manager, you can't know everything about everything. Instead, gather information by talking to experts. Personally, I love to know the 'why' behind things. I want detail so I can understand the logic at work. When I grasp a concept then I'm better at serving my team. Be prepared to ask stupid questions." 
4. Set out your goals before you start

 
"Before embarking on any action, make sure your goals are clear. This way you can track progress and stay on task. If you drift from your goals, you'll notice. I'll have a big goal that we cannot waver from. We'll have other goals too. They all go in a project action log at the top, so when you hold your project kick off meeting everyone is clear from the first minute, and the team can move in the same direction together." 
5. Get comfortable with uncertainty

 
"Unknowns will always rear their head. This is why I advocate preparing multiple plans. The other aspect is your emotional state. A project manager needs to be like a swan. Totally calm on the surface, with legs going absolutely crazy below the surface. When you are confident in your planning and knowledge of a project, then it's easier to keep calm." 
6. Turn your camera on

 
"When you join a meeting, make sure your camera is on. Being able to see the faces of participants is important. When you can see the face of someone you feel like you are talking to a real person and getting to know them. I've noticed a lot of people don't do that. Why? I don't know, maybe they are in their pyjamas!" 
7. End meetings with a summary

 
"At the end of every meeting, make sure you summarise the actions and who is responsible, otherwise people will leave the meeting and forget what was said. Nothing will get done. Ask if anyone has any questions. Some participants can be shy, especially in online meetings. Be direct and ask each person if they have any questions." 
Look out for an extended interview with Rose in the spring 2023 issue of Project journal