How do we rise to the challenge of a data-driven project management future?
In 2017 the Association for Project Management, Arup and University College London published a report on the future of project management. It's a great read. It provides a vision for how project management may develop in the future, highlighting the increasing role of data science and analytics. The report presents a vision for 2030 and beyond, but there have been a whole host of documents published in the 12 months since, outlining the potential impact that data may have on society, which casts doubt on this timeframe. The rate of change is exponential!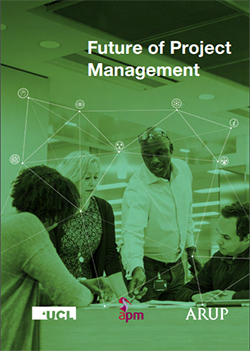 Let me provide an overview of the progress in the last 10 months alone:
So, how does this recent surge of interest and emphasis on data and digital affect project delivery and project-based working? And why is it so important to the profession?
Let's take a quick look at the phenomenon of 'pre-disposition' and apply it to three different types of project data.
Pre-disposition is key
If we understand what has tripped up a previous project we begin to understand a project's predisposition to variance. We can characterise the probability and impact of this variance using evidence, rather than intuition-based estimates. We'll get early warnings and recommendations on how to manage them.
Data also provides the information to support benchmarks and reference class forecasts; not just on project out-turn, but on specific work, product or cost breakdown elements. Although there is value in individual data elements, the transformational value begins to emerge from the connections in the data.
Schedule data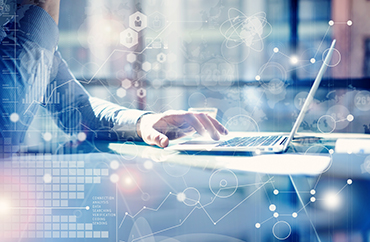 If we begin to connect schedule data with other data, further insights begin to accrue. By connecting schedule data with weather data, we gain evidence into the impact of weather on construction. Schedules, resources, procurement, equipment hire can be automatically re-planned in real time based on the weather forecast. This capability is already beginning to emerge.
Startups are reshaping the face of project scheduling. By ingesting hundreds of millions of scheduled tasks, they are able to understand context and detect patterns in task performance and schedule adherence. From this they are able to generate evidence-based predictions rather than basing multi-million decisions on intuition.
Risk data
Projects maintain risk registers and track these throughout the project. But they are used to look forward, rather than conducting forensic analysis on how the risks evolved, whether they could have been avoided or whether a change in approach could have reduced variance.
By aggregating this data, we are increasingly able to 'avoid the avoidable'. We can approach the Board and make investment decisions on the basis of evidence, making hard decisions with a probabilistic understanding of the implications of different courses of action.
Benefits data
Programmes realise benefits but how many forensically review the variance between the original sanction/approval and final outcome? How many benefits are under-delivered because actions were taken late, or insufficient resources were applied?
Is the benefits map for a particular project credible and how does it compare with others; is it possible to use machine learning to assist (not perform!) the creation of the benefits map? Data analytics will allow us to aggregate this information, connect it with schedule, resources and other parameters and extract insights that will challenge every step of the journey.
I believe that data-driven project management provides the profession with opportunities to make step changes to the project delivery profession. The key is how we respond to the challenge.