How to manage menopause at work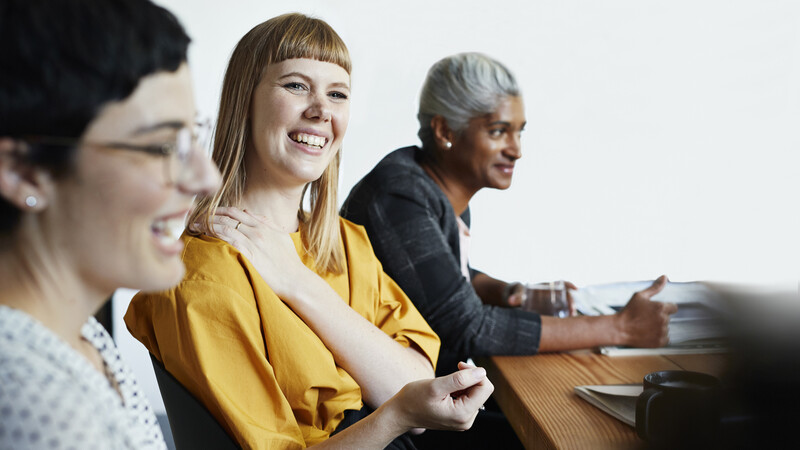 Research from the Chartered Institute of Personnel and Development (CIPD) finds that 30% of menopausal women have experienced being unable to go into work because of their symptoms, with only one-quarter feeling able to tell their manager the real reason.
The challenge as a senior project manager can feel particularly acute, says Rachel Jackson, Lead Planner at mining company Anglo American. Jackson was with a different employer when she started to experience symptoms, and was slightly younger than average — with her menopause triggered at 38 by treatment for cancer. "A lot of the symptoms can be quite confidence-eroding; you can't remember someone's name, and you're having hot flushes."
Jackson reports this felt particularly challenging given — as for many project professionals — the male-dominated nature of her industry. "The last thing you want to do is go to your line manager, who's invariably male, and say: I'm going through the menopause."
The peculiar stresses of project work
A challenge particular to the world of project management is the regularity with which teams are formed and disbanded. This – in contrast to working environments where relationships have been forged over many years, with a person's track record as a safe pair of hands firmly established — can make opening up tricky, says Jackson.
The typically highly deadline-driven nature of the work is another challenge on top of this. Cathy Hastie was working as a Senior Project Manager at KPMG, specialising in HR transformation, when she hit the menopause. "It was a really pressurised job. You're client-facing, you've got lots of responsibilities… I would have probably four or five projects running at any one time. It was just overwhelming," she says.
Like many others, Hastie's experiences spurred her to become self-employed and to found a workplace consultancy — Menopause Working — to improve the experience of others.
So what can be done to better support those who are struggling? "There is a bit of a badge of honour around this: the more projects you juggle, the better you are. And that's how we measure productivity," says Hastie. "But actually that's probably not delivering quality work. So let's just take a step back. Rather than thinking about fixing the women, we need to fix the environment. How are we allocating work in a project environment and is this the best way?"
Structural changes needed
Her sentiments are consistent with CIPD research conducted earlier this year among 2,000 employees, which found that, of all the things employers and managers can do to support people facing menopause, flexible working is by far the most helpful. Claire McCartney, Senior Resourcing and Inclusion Adviser advises against having just one annual performance review in most scenarios — an approach that won't be effective for the majority of employees, never mind for project professionals who might have worked with several different projects and teams since their last review. "You need to have regular catch-ups to talk about performance, but also wellbeing, so that you're laying the foundations for people to be able to say if there are things impacting their performance," says McCartney.
Even when an organisation hasn't yet turned its mind to this area, this doesn't stop managers being proactive, says Hastie, who advises there is plenty of information out there to use to educate themselves. Then it's about listening sensitively to exactly what someone needs. McCartney adds that it is important for managers to be aware of policies that might help someone, even if not badged by HR as specifically menopause related — reasonable adjustment policies, for example.
Help yourself
But what should individuals themselves do if neither HR nor manager support is forthcoming? Jackie Martin, Director of Education and Lifelong Learning at APM, has been fortunate in experiencing menopause while working at an organisation that, although it didn't already offer anything explicit in this space, was open to her suggestion of kickstarting more activity — including manager training, seminars with external speakers and menopause champions. Not everyone will be so lucky, she concedes.
As such, Martin's advice to project professionals struggling alone is that there is always help to be found somewhere: "My advice would be to chat to a colleague whom you suspect is going through this too," says Martin. "Then you can also go to your organisation together if you want to make a request for something particular. Or failing that, whatever social media platform you use, there are loads of support groups. Just don't ever go through this on your own."
"We're going to be working for longer because of the cost-of-living crisis and the retirement age increasing," adds Hastie — meaning the challenge is only going to grow for employers and managers keen to hang on to experienced, talented staff.
Six top tips for project professionals
Educating yourself around the wide range of possible symptoms is vital. Many women don't realise for some time themselves that they're experiencing the menopause.
Given the varied nature of symptoms, there's no substitute for a personalised approach involving regular, sensitively held conversations between a manager and team member to find out what would best help that individual.
Having said this, not everyone will want to discuss this highly personal matter with their manager. So having clearly signposted resources available for people to access themselves will be key.
Remember individuals from particular ethnic backgrounds may be particularly reticent to talk about their experiences, especially with a male colleague.
Thought needs also to be given to the particular experience of non-binary and transgender colleagues also potentially experiencing menopause symptoms.
Remember that although menopause is typically thought of as a five to 10-year period, in many ways it's an ongoing state, so support needs to be long-term and sustainable.
Read Project Autumn 2023 issue for a more in-depth look at menopause in the workplace, and don't miss the APM Podcast on the same topic
You may also be interested in: