We asked our volunteers: Q&A with Obiora Ozonzeadi

As the chartered body for the project profession, we know how vital and necessary volunteers are. Our volunteers continue to uphold standards, review publications, organise events and so much more, which keeps the project profession alive, relevant and strong. We had a chat with Obiora Ozonzeadi (FAPM), stakeholder interface manager at Berkeley Homes - TwelveTrees Park Development to find out why he volunteers, what's involved and how it's impacted his career.
What volunteering do you do at APM?
I volunteer as a committee member with the APM Governance Specific Interest Group (SIG). At the SIG committee, I participate in the monthly meetings (when my day job or personal commitments permit), where we deliberate on issues including the annual business plans for the SIG, development sessions for the Governance SIG guides or contribution to APM white papers.
Why did you get into volunteering with APM?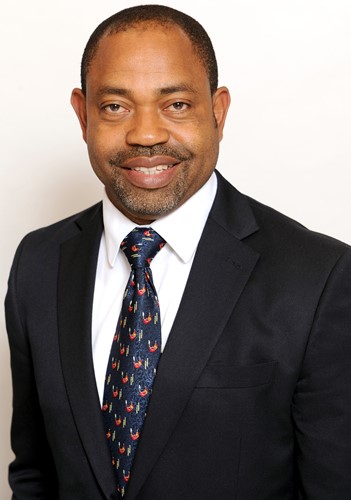 Volunteering with APM gives me an opportunity to give back and play my part in the delivery of APM's vision both in my career and in the wider community of project practitioners.
I was introduced to APM by my previous employer as an Associate member 15 years ago, after passing my Introductory Certificate in Project Management (now called APM Project Fundamentals Qualification – PFQ). I didn't get into volunteering for another seven years when I was asked to support the programme sponsor in the application of project governance across a major infrastructure programme. Being out of my depth (in a bespoke role within the company), I needed to meet with people who could understand the challenges I faced daily and support me with ideas on what to do about them without me reinventing the wheel. I was able to attend the committee meetings initially as an observer and, after several months, I then decided to nominate myself to join the committee.
Since then, I have taken part in collaborative events with other APM branches, SIGs and project organisations. I have also been part of organising and hosting APM Governance SIG events (pre-COVID-19), especially the learning legacy session on the infrastructure programme I worked on.
What do you get out of volunteering with APM?
I have learnt so much from other volunteers with diverse skills from different project sectors and levels of experiences.
My SIG colleagues gave me tips to deal with my work situation, which increased my confidence in the workplace and equipped me with new skill-sets to be more effective in my career journey. I shared my experiences in a blog I wrote for APM several years ago, which is something I wasn't used to and I plan to do more of it in the coming months. I am currently helping the SIG to put together a calendar of virtual events for the next year, working in close partnership with other volunteers and APM staff.
I would encourage anybody who has been thinking of volunteering to put themselves forward to join any branch or SIG committees this year. There are lots of different opportunities for you to volunteer and get involved with the project community. My advice to anyone thinking about volunteering, I say go for it!
If you want to get involved as a volunteer, visit the APM community page. 
You may also be interested in: