Why virtual teams work well in project delivery
I have long been a fan of virtual teams and remote project management. Nearly all projects I've delivered on since 2006 have been using virtual teams and every project I've delivered on in that time frame has been as a remote project manager. The bottom line is it works, works well, and I'm living proof of that.
When I consider the "why" of the virtual team success story – three key reasons come to mind. I believe there are many, but three specific ones are enough to convince me and they have been the top ones from my experiences over the past dozen years. Let's consider...
Getting requirements right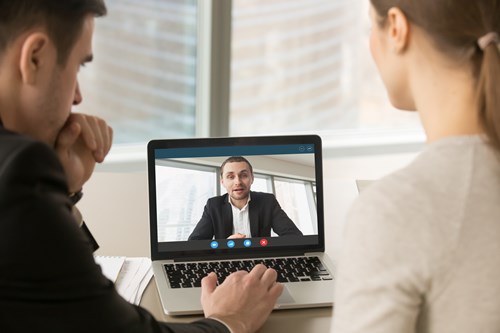 Much time needs to be put into requirements definition... often meaning that "extra" time needs to be put into requirements definition. It's nice to block out a three day time frame to dedicate to a series of meetings for documenting project requirements during the planning phases of the project, but what if that three days becomes three weeks out of necessity to get it right the first time on the requirements?
It happens – and it happens a lot because sometimes with project requirements and the customers you are serving you just don't know what you're getting into until you start. With a virtual team you aren't tying your selves down with travel – everyone can be available throughout without needing to worry about location and airlines and logistics.
Getting the best project talent
Because we aren't asking anyone to move from Tokyo to Iowa, we always have the option of getting the absolute best resources for any project undertaking. Not many who are top notch in their field want to be forced to move and especially when it doesn't make great sense to do so. Plus it's a win win for your organization because those best possible resources will usually work on contract or work for less to stay where they are and work from their home office. Besides, many organizations and jobs have proven to be too unstable to consider such a move.
Immediate customer responsiveness
Virtual teams often have individuals in different timezones. I truly believe – and I am definitely this way – that the remote worker is way more likely to be ok with working in the middle of the night if necessary to meet the needs of clients in vastly different timezones. And again, I'm living proof of that as it's 3:40am right now and I'm doing work for a project client in a different timezone. However, virtual teams are also very likely to have a team member located close to the client's timezone and therefore working normal hours that matchup more closely to the client. That means they can represent the team and the project and be more responsive to an urgent client request rather than needing to work at 3:40am.
Summary / call for input
It's my belief that co-locating the project team "just because" is a huge waste of time and money. Project professionals can work remotely and virtually as a team and be as productive – and many times more productive – when allowed to work when and where they work best. I realize that some project work needs to be face to face and that some travel on projects is required from time to time. Keeping that at a minimum saves a lot of time and money. If the customer needs to have someone to reach out and touch, perhaps having one team member onsite 50% of the time will make that customer happy... still far cheaper than having the entire team onsite for most of the project.
Thoughts? What are your experiences – good and bad – with virtual teams and remote project management? Have you tried it – and did it work for you? Please share and discuss.