TVB conference: Sustaining project management - preparing for the future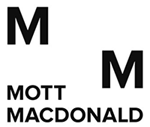 Is excellent project management truly sustainable?
The current economic crisis is impacting on all our customers; we have an economic crisis, social distress, and environmental pressures. It is more important than ever to ensure the delivery of projects and programmes recognises and reflects these challenges and that our profession adapts to these accordingly.
Headline sponsored by Mott MacDonald, this Thames Valley branch conference will examine how the combined issues of increasing project complexity, the drive towards social value, the need for sustainability, all in an increasingly volatile economic environment, will impact the way we deliver projects and programmes and what that means for project professionals now and in the future.
Bookings of four or more guests from the same organisation are eligible for a discounted ticket . Please email events@apm.org.uk for more information. 
Why attend?
To learn how can we sustain best practice in project management when our customers are facing extreme economic constraints.


To understand the future trends in the project delivery profession that will ensure that we successfully deliver against the context of these macro challenges.


To recognise the challenges that evolve as project environments continue to increase in complexity, what issues that raises for the project profession and what it means for future professionals.
This event is suitable for professionals with any level of experience.
Keynote speaker
Professor Eddie Obeng PhD, MBA
Described by the Financial Times as a 'leading revolutionary' and 'agent provocateur', Eddie is a professor at the School of Entrepreneurship and Innovation at the Henley Business School, founder and Learning Director of Pentacle The Virtual Business School, and a leading business theorist, innovator and educator.
Eddie writes on a wide range of subjects connected by the themes of adapting for change, leadership, innovation and organisation.

Programme - Tuesday 25 April 2023
09:30 - 10:00

Registration and refreshments

10:00 - 10:15

Welcome and housekeeping

10:15 - 11:00

Future of Project Management

11:00 - 11:15

Coffee break

11:15 - 12:00

Digital and Data in Project Management 

Room 2


Responsible Project Management: a mind-shift for sustainability 


Nigel Williams and

Karen Thompson

12:00 - 13:00

Lunch

13:00 - 13:45

People Development in Project Management
(Career Path Design)

Andy Popple and

Antony Rippon

, Thames Water

13:45 - 14:00

Comfort break

14:00 - 14:45

14:45 - 15:00

Coffee break

15:00 - 15:30

Local Projects Highlights

Environment Agency

15:30 - 16:00

Panel session

16:00 - 16:15

Wrap up

16:15 - 16:45

16:45 - 16:45

Drinks reception
(Programme subject to change)
Headline Sponsor
Mott MacDonald
Our purpose is to improve society by considering social outcomes in everything we do, relentlessly focusing on excellence and digital innovation, transforming our clients' businesses, our communities and employee opportunities. We:
solve social, environmental and economic challenges
help governments and businesses plan, deliver and sustain their strategic goals
respond to humanitarian and natural emergencies
Around the world, our specialists are pushing boundaries to make positive differences for our clients and their customers: combining digital technology and sector insights to transform delivery and outcomes; tackling climate change by cutting carbon and developing resilience; and making sure projects are socially inclusive: we know from experience that inclusive projects deliver the best results for everyone, our clients too.
We're aware of the lasting and potentially far-reaching impacts of our work and for every project, we provide the blend of talent needed to create the right result: appropriate, reliable, cost- and resource-efficient, safe and swift to deliver and operate.
Exhibitor
ExtraordinaryPM
ExtraordinaryPM is a group of highly experienced project managers, leadership specialists, and certified coaches who provide leadership programmes tailored for project people.
For over 5 years we have been running training and group mentoring programmes that put people and leadership at the heart of project management.
Accredited to confer 35 CPD points, our ExtraordinaryPM Mastery Programme works hand-in-glove with more technical project management tools. We use tangible, real-world examples to show you how to harness a tool kit of highly effective management and leadership techniques that can be applied to project delivery for greater success.
ExtraordinaryPM offers you a journey of personal growth, development and empowerment delivered through a series of fully immersive courses and interactive programmes. Our Mastery Programme is based on a robust, proven framework with real life scenarios, in-depth learning, and mentoring to support you putting your learning into practice straight away.
We also offer group mentoring for Chartered Project Professional (ChPP) candidates and support both drafting of the written submission and preparation for the interview.
Exhibitor
InForecast
Innovate-UK-funded Software Development start-up based at SETSquared, the UK's leading business incubator. Our mission is to become a trusted partner for the construction industry to solve the most pressing challenges through AI-driven delivery and automation.
 
We provide purpose-driven Software-as-a-Service for Construction Sustainability Data Management infused with Artificial Intelligence. The solution was developed in partnership with the Institute for Environmental Analytics (IEA), using state-of-the-art cloud technology.
 
It is designed to enable organisations to efficiently drive measurable impact across the United Nations Sustainable Development Goals. That empowers organisations to unlock new opportunities, optimise sustainability integration and streamline supply chain management. Google us to learn more. 
TVB Conference: Sustaining project management
25 April 2023
Reading Town Hall, Blagrave Street,
Reading, Berkshire, RG1 1QH