Corporate Partner Case study – National Trust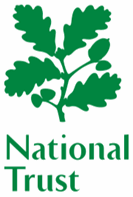 Why did you become a Corporate Partner of APM?
At the Trust, we have a thriving community of project and programme managers leading an enormous range of change activity across the charity from: heritage conservation of houses and gardens; to nature conservation and restoration of our landscapes for people and nature; construction of visitor infrastructure, to pioneering urban greenspace; and from IT transformation to renewable energy projects; as well as numerous curatorial projects, events and experiences for our many visitors.
We typically spend £200m+ on our projects annually with project and programme management roles across England, Wales and Northern Ireland, so doing this well is a great responsibility not to mention hugely interesting and rewarding.
We became a Corporate Partner when we set out on an internal change programme over 10 years ago to establish a consistent PPM methodology based on APM principles, to take advantage of the exclusive corporate events that APM host and so we can link in with the various qualification and development paths on offer.
What are the positive project outcomes that you can attribute to joining as a Corporate Partner?
The growing maturity we established a decade ago was recognised when we won the APM Project Management Company of the Year in 2015, and it continues to develop.

With the recognition of being one of the Trust's core professions, our project and programme managers make an enormous contribution to the organisation. In this time, we have been able to support some of our more experienced project professionals on their path towards chartered status alongside their delivery on some of our most impressive initiatives.
Some of the many project successes we have had over recent years include:
The delivery of large scale conservation works to look after the places in our care like Seaton Delaval Hall in Northumberland.
The launch of the Roundhouse in Birmingham has created experiences that move, teach and inspire.
The take-off of the Future Parks Accelerator. It is designed to protect and develop natural resources in urban areas, and make sure quality green space is accessible for everyone, now and into the future.
How has APM helped your organisation and your project community since becoming a Corporate Partner?
Being a Corporate Partner has advantages in terms of attraction, development and retention of talent. It gives our professional community a wealth of resources to sharpen their knowledge and hone their skills whilst helping us collectively strive to be ever more effective and efficient in delivering our projects.
Why would you recommend that other organisations within your sector become a Corporate Partners of APM?
Charities with a major project delivery function have an enormous amount to gain from APM and its resources in their mission to deliver more, to a higher standard, from less. Also the ability to learn from others is huge, there are so many ways to get involved through the various events, the Specific Interest Groups (SIGs) and utilising the online resources. As a charity we benefit from the discounted membership rate.
What elements of Corporate Partnership do you find most useful?
We get enormous use from participation in the Corporate Advisory Group, Specific Interest Groups and other events, as well as early access to research and publications.