Corporate Partner Case study – WSP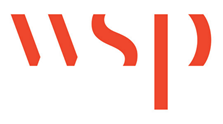 What sector do you operate in and how long have you been a corporate partner of APM?
WSP is a globally recognised professional services firm providing engineering and design services to clients in the transportation and infrastructure, property and buildings, earth and environment, power and energy, resources and industry sectors, as well as offering strategic advisory services. Our organisation includes a large community of project professionals eager to improve and share their knowledge of project management and to put this into practice to deliver successful project outcomes for clients. Our Corporate Partnership with APM commenced in September 2014.
Why did WSP become a Corporate Partner of APM?
We became a Corporate Partner to leverage the extensive resources that APM provides, and to demonstrate our own commitment to the profession. It supports improving project management capability and knowledge within our organisation. We acknowledge the importance of achieving operational excellence to ensure our business is sustainable and profitable and have implemented a programme targeted at strengthening our project leadership capability. The programme supports our people in achieving industry-recognised accreditation through APM. This helps us match the right leaders to our projects ensuring we meet our client needs.
What are the positive project outcomes/successes that you can attribute to joining as a Corporate Partner?  Can you share any metrics/KPI's that demonstrate the successes since becoming an APM Corporate Partner?
As a people business, attracting and retaining the best project managers is fundamental to our success. We regard Corporate Partner status as a very clear statement of our commitment to professionalism and the development of our staff. It helps raise the profile of project management as a profession within our business.
How has APM helped your organisation and your project community since becoming a corporate partner and/or corporate accredited?
APM has provided a clear framework for learning and qualifications, especially since the introduction of the Chartered Project Professional standard, and has helped us raise our profile as a "projects" organisation, and not just an "engineering" or "consulting" one. Our project management competency development and career progression are now aligned with the APM Competence Framework, membership levels and qualifications. We also regularly check the alignment of our project delivery processes against the APM Body of Knowledge to ensure we keep up to date with industry best practice.
Why would you recommend that other organisations within your sector become a Corporate Partners of APM?
To deliver ever increasing infrastructure projects in the UK, we are increasingly collaborating with other organisations in our sector. Becoming corporate partners of APM allows us all to formalise the platform for how we consistently recognise and develop our talent.
What elements of corporate partnership do you find most useful?
We value the support of our Corporate Partner Development Manager. Having a dedicated point of contact that we can call upon regularly helps us to maximise the benefits from our Corporate Partnership. This includes receiving annual updates on the latest developments and learning resources at APM delivered directly to our project leadership community, through our internal Strengthening Project Leadership knowledge share programme.
More broadly, being a corporate partner allows us to better input into and influence the profession, whether through thought leadership or just the continual improvement of our standards.