Agile Project Management - everything you want to know but were afraid to ask!
"What do you do if you've got a question about Agile but are too afraid to ask? Over 30 people from the Norwich area found out a few of the answers last Tuesday when Adrian Pyne spoke to the Norwich Group. Agile working can meet the challenge of the increasing pace of change, but is not a silver bullet! For an organisation to truly work on an Agile basis, its culture must open up to collaborative working, creating a landscape supportive of Agile working. With stakeholders fully engaged, it must embrace changing requirements, and provide the right environment for success and reflection, to learn and adjust. Agile is not new, Adrian took us on a walk back through history showing us how Julius Caesar's legions operated, based on the principles of delegation, self-organising teams and collaboration – we just now have a name for that behaviour!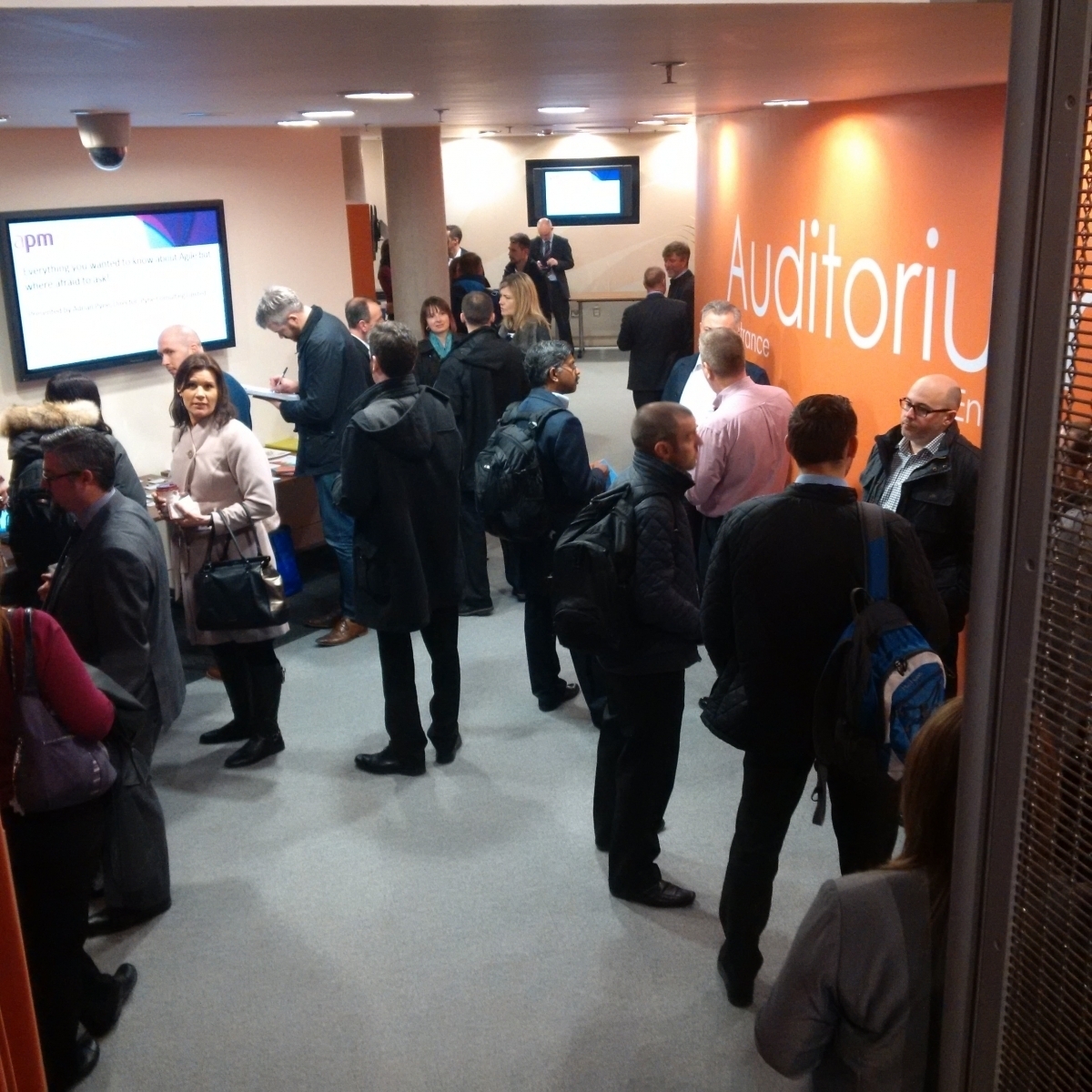 Continuing the accelerating rate of change theme. Speed to Market is another driver for the Agile approach, and Adrian also described what Agile looks like inside projects. The ability to deliver, within a fixed budget and timescale, incrementally, what your customer needs, helps organisations and companies stay ahead of the game. By tightly focussing on the value of what each project does and removing hierarchical decision making boundaries that slow progress, means change is delivered faster with fewer mistakes. Fail fast ensures that effort is focussed on difficult delivery early, reducing risk later in the project.
So if we can open organisations to the benefits of being Agile at projects, they can create a supportive landscape in which agile project management can thrive. Delivering value in a fast but controlled manner and always being ready for the next challenge."

Lynn Newman
East of England Treasurer

Adrian has very kindly given permission for his presentation slides to be available to view in the APM resources section of our website.