Ambassadors of profession awarded with Honorary Fellowships
Two influential ambassadors of the project management profession will have their contributions recognised with a prestigious award from APM.
Former director of transport for the Olympic Delivery Authority Hugh Sumner, and the Major Projects Associations Professor Denise Bower will both become Honorary Fellows as part of this years honours.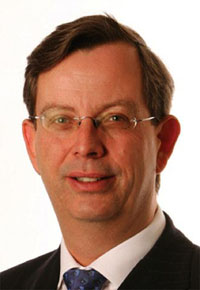 Hugh is not only a great ambassador for the project management profession; he is also very well respected within the transport industry. Hugh has successfully delivered some of the most high profile infrastructure and operational programmes the country has seen.
In his role at the Olympic Delivery Authority (ODA) Hugh was responsible from transforming Games-time transport from being one of the biggest risks to London 2012 into its greatest success, which led to it as being hailed as the best public transport Games ever.
Hugh was instrumental in winning the London 2012 Olympics and Paralympic bid by showing the International Olympic Committee what could be achieved by providing creative alternatives using existing systems. For instance, the high-speed Javelin shuttle service from Kings Cross could reach the heart of the Games in just seven minutes.
Reporting to two Secretaries of State the transport infrastructure for London 2012 was delivered two years early, which meant Hugh could return 100m of his 1bn budget to HM Treasury.
Prior to working at the ODA Hugh was managing director of Infraco Sub-Surface Ltd where he was responsible for the maintenance, renewal and upgrade of the London Underground sub-surface lines.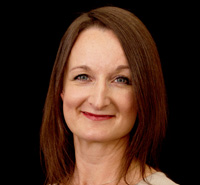 Like Hugh, Professor Denise Bower has made an influential contribution at the highest level of the profession.
As an executive director of the Major Projects Association Denise has worked in collaboration with the UK Treasury to develop an infrastructure routemap to enable more informed project and programme initiation and delivery decisions.
The routemap provides a simple set of tools that have been used successfully on major projects such as Crossrail, High Speed 2 (HS2) and the Environment Agencys Thames Estuary project, to name a few.
Denise is Professor of engineering project management at the University of Leeds where she set up the Engineering Project Academy and led its well established MSc programme.
As a leading academic in the profession Denise instigated the 3.5m iBuild research project to investigate future business models for infrastructure. She is also a published author and co-author of an extensive range of books, papers and reports, and has worked as an expert consultant with major infrastructure clients.
Denise was a founding member of the Higher Education Academy Excellence in the Learning and Teaching of Project Management network that promotes excellence through workshops and interlocks research in both learning and teaching.
The main presentation of this years Honorary Fellows will take place at the APM Project Management Awards 2014 sponsored by T-Systems on Monday 3rd November in London.