APM Awards and Nichols Group to recognise inspiration
APM and Nichols Group have worked together to create an additional opportunity for you to have your achievements recognised at the APM Project Management Awards 2015 sponsored by T-Systems.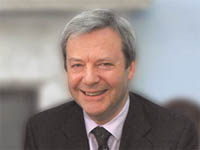 The Mike Nichols Award for Inspiration will celebrate the legacy of the Nichols Group founder, long-serving former APM chairman, member and supporter.
This brand-new category will give recognition to inspirational projects, programmes and organisations that have made contributions to successful transformational change in the world, society and for the project management community.
Frances and Kathryn Nichols from the Nichols Group said: "It is with great pleasure that we sponsor the Mike Nichols Award for Inspiration in memory of a leading light of project and programme management, who strongly believed in people's innate ability to go above and beyond and inspire the world."
Mike was an entrepreneur, visionary and an inspiration to all he met, he inspired others to believe in themselves and achieve their dreams.
He passionately championed inspiration in project management, striving to encourage and deliver positive change in the world through successful projects. It was this commitment that was the driving force behind APM's ambitious vison to create a world in which all projects succeed.
To continue Mike's legacy, this award offers an opportunity for the profession to acknowledge and celebrate what has been inspirational in the last year.
The inaugural winner of this prestigious award will be announced at the evening ceremony at the London Hilton on Park Lane on Monday 2nd November.
APM president Tom Taylor said: "What an ideal award. There is an absolute synergy between Mike, this "inspirational" category and APM. I like it. It is an intriguing concept and stimulating addition to the APM Awards."
The APM Awards has been recognising excellence in the profession for over 20 years and has a broad choice of categories that provide all kinds of projects, programmes and professionals from any industry sector the opportunity to enter.
Finalists and winners of the APM Awards attract national publicity with individuals benefiting from a deserved career boost and businesses looking to enhance their competitive advantage as well as recognising team performance.
Entry to the APM Awards 2015 is free and it is open to APM members and non-members, so there is no reason not to put your submission forward.
However, make sure you enter before the deadline of Wednesday 1st July 2015. Find out more on how to enter.
Useful links:
The APM Awards is once again supported by some of the professions' leading names.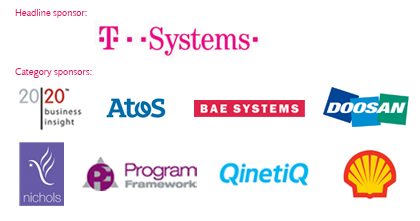 Ibis Trading Ltd, registered in England No: 6536096, is a subsidiary of Association for Project Management, which is registered as a charity in England & Wales (No: 290927). Registered Office: Ibis House, Regent Park, Summerleys Road, Princes Risborough, Buckinghamshire HP27 9LE.