APM Benefits Summit 2015 - Speakers and Presentations
Here are the full details of our impressive line up of speakers at the APM Benefits Summit 2015 taking place on Thursday 25th June in London.

For further information and booking please click here.
Eddie Obeng, Pentacle Virtual Business School
Colin Morris, HS2
Stefan Sanchez, Value People
Alan Brown, Value People
Mike Ward, Sellafield
Richard Peel, Outperform
Bridget Jackson, NAO
Judge Matharu, TfL
Mike Green, Transitional Space
Steve Messenger, DSDM
Brin Hodgskiss, Bedfordshire, Cambridgeshire, and Hertfordshire Strategic Alliance
Nicola Dalliday, Bedfordshire, Cambridgeshire and Hertfordshire Strategic Alliance
Ben Pinches, Oxford Major Programmes
John Heathcote, Leeds Beckett University and Value Management SIG
David Waller, Independent consultant
Hugo Minney, Independent consultant
Matt Williams, Connexion Systems
Eddie Obeng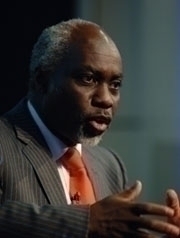 Founder of Pentacle the Virtual Business School and Professor at the School of Entrepreneurship and Innovation at Henley Business School

Our Quest for Success in the Project Management Temple of Doom
The NHS National Programme for IT costing tax payers a reported £12 billion. The Department of Transport having to reverse the sale of the West Coast rail franchise. G4S not providing enough trained security guards for the Olympics. Why did these high-profile projects fail?
Eddie presentation will lead the audience on a quest for the project management holy grail of success. Eddie's keynote at our first #apmbmsummit is timely. Eddie was involved in debating APM's Strategy2020 a world in which all projects succeed. But what does this all mean? Is all this talk of success and failure; just navel-gazing, window-dressing or something else? Could the principles and practices of Benefits Management actually help here?
Eddie argues that the world is actually changing much more rapidly than most people realize. This is the context for our projects and programmes. So, it's our job, as modern-day Dr. Indiana Joneses, to enter the Temple of Project Management Doom and unlock the door to the secrets of project success.
Educator Author, Innovator.
Professor Obeng is a British educator who is recognized for his success as a motivational speaker, innovator and author. He created the concept of the World After Midnight and the practice of 'New World Management celebrated in his very popular TED Global talk How to survive in a world which changes faster than you can learn; a recurring theme in many of his speeches.
In addition to founding Pentacle, the world's first virtual business school, and establishing QUBE, the world's best 3D learning environment, he is also a professor at the School of Entrepreneurship and Innovation at Henley Business School.
Obeng is the author of nine books, all of which focus on business strategy, adapting for change, leadership, innovation and organization. Eddie Obeng offers insights into the most effective ways to adapt to address the rapidly-changing environments in business, society and culture today.
---
Colin Morris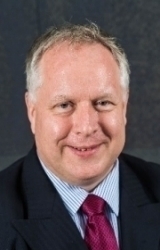 Strategy Director, HS2
Realising the benefits of delivering major infrastructure projects
HS2 - Exploring the unique challenges to managing benefits that are presented by the scale and breadth of this exciting project.
Colin joined HS2 Ltd in January 2015 as Strategy Director. He is accountable for the Delivery Strategy and its associated execution. He is also responsible for a number of key areas, including benefits realisation, business transformation, skills and education, and EDI.
Prior to this role, Colin worked for ARCADIS as a Regional Board member and led their Saudi Arabia business and several major programmes. He was involved in developing clients' strategy for a transportation system in Jeddah and the delivery strategy for twelve FIFA stadiums across Saudi Arabia.
---

Stefan Sanchez
Director at Value People Limited

Benefits and Better Business Cases
Stefan has depth of knowledge and practical application of the best practice Better Business Case approach to developing spending proposals in the public sector using the Five Case Model. He has led the development of several high profile schemes across the Welsh public sector, including the Welsh Government's Local Government Borrowing Initiative; Flood Programme; Social Housing Revenue Grant; Capital Loans for Sports and Leisure and many more. He has overseen over 100 'scrutiny reviews' for Accounting Officers seeking assurance their investments will deliver value for money. He established and leads the rapidly expanding Better Business Case network – a forum to bring together practitioners to share best practice, develop skills and to help embed the approach across the public sector.
Stefan led the development of the Better Business Case accredited standard which is now commercially available and is a founding member of the Better Business Case Standards Board which regulates the accredited standard. In this capacity he has recently provided the New Zealand Treasury and States of Guernsey with advice on the Better Business Case approach. Stefan is also an Approved Better Business Case Trainer by APMG.
As a practitioneer Stefan's current Better Business Case assignments include, development of the Department of Health's care.data Programme Business Case and a Programme Business Case for the reorganisation of 10 primary schools in Mid Wales for Powys CC.
Stefan is joined by Alan Brown for this presentation:

Alan Brown
Director, Value People Limited
As an independent advisor to Jane Hutt, Welsh Government Minister for Finance, Alan provides expert advice on a full range of strategic capital investment proposals thereby ensuring that future investments are strategically prioritised and deliver maximum benefit to Wales. This appointment has allowed Alan to hone his understanding of the application of the Better Business Case methodology and recent assignments include The 21st Century School Building Programme, The Wales Infrastructure Investment Plan (WIIP) and Wales Social Housing Revenue Grant Scheme
As a Chartered Surveyor and Regeneration Specialist much of Alan's career has revolved around the use of land and buildings as strategic business assets, the unlocking of latent development potential and the building of effective delivery partnerships. Property is a key ingredient in many projects so Alan's specialist knowledge can be helpful particularly when developing strategic and commercial elements of business cases.
Since becoming a consultant in 2010 Alan has become a trusted advisor to a growing portfolio of organisations and is a Board Member of the Centre for Regeneration Excellence Wales (CREW), Cadwyn Housing Association (Cardiff) and the Anglesey Energy Island Programme.
---
Head of Portfolio and Programme Management Capability, Sellafield
Improving Benefits Management at Sellafield
The focus on Benefits Management is impressive [P3M3 Assessor 2015]. Over the past few years, Sellafield Limited has been on a journey to improve its maturity in programme management as part of an overall site objective to achieve "excellence in programme and project management".
Benefits Management is regarded as a core element of the programme management improvement initiative, and an agreed benefits management framework was published in 2014. This talk provides an insight into the key elements of the journey and shows some of the techniques and principles applied to programmes at Sellafield.
Mike Ward (Sellafield) is the Head of Portfolio and Programme Management Capability at Sellafield. Mike began the improvement initiate for programme management improvements in 2013, and has now extended the capability to include portfolios.
Mike Ward will be joined by Richard Peel from Outperform:

Richard Peel
Programme Management Consultant for the Sellafield Improvement Programme
Richard is a Programme Management Consultant who specialises in helping companies build and strengthen their programme and project management capabilities.
He brings 20 years of experience in programme and project leadership roles in a FTSE 50 company. This experience includes delivery of large scale business change projects, leading a corporate Programme Assurance function and having accountability for building and managing the Project Portfolio.
Richard has knowledge and experience of formal methods including PRINCE2 and Managing Successful Programmes (MSP).
---

Bridget Jackson
Audit Manager, Transport VFM, National Audit Office
Over-optimism in government projects
Optimism bias in public sector projects is not a new phenomenon. But it is one that persists, frequently undermining projects' value for money as time and cost are under estimated and benefits over estimated.
This presentation provides some key findings from the NAO's back catalogue of published value for money reports to illustrate the consequences of over optimism, particularly in relation to benefits estimation and realisation.
In doing so, we have identified some contributory factors – such as project complexity, focusing on short-term objectives and underestimating the challenge of changing an organisation's culture or working practices.
Bridget is an experienced value for money auditor in the review of major government programmes and contracts. She has managed reviews into complex projects and programmes including reports on High Speed 2, High Speed 1 and the cancellation of the InterCity West Coast franchise competition. Her most recent publication was Lessons from Major Rail Infrastructure Programmes.

Bridget has over ten years of audit experience at the NAO covering project and programme management, the five case model, economic analysis and demand forecasting, performance analysis and reviews of cost estimates. Her audit experience covers regional development and regeneration, defence and transport infrastructure.

Bridget graduated from the University of Oxford with a first class degree in Fine Art, and is a qualified chartered accountant, having trained with the NAO. She is currently studying for an MSC at UCL in Mega Infrastructure Projects: Planning, Appraisal and Delivery.
---
Delegates will be able to choose from Workshops A, B and C, details below:

Judge Matharu
Principal Portfolio Benefits Manager, TfL

A - Pragmatic Benefits Realisation Management
Want to apply benefits management on your change initiative? Want to do it based on learning from real world experience? Does it all seem a little too complicated and bloated?
In this workshop we take a pragmatic look at the benefits management process from benefit identification to realisation to help you apply it on your change initiative. And we will help you consider the challenges you may face in your organisation and ways to overcome these.
It is aimed to help you apply the process on a single change initiative providing practical examples, tools, techniques and hints and tips to help you work through the benefits management process.
Jagjivan (Judge) Matharu: Judge has been a practitioner of benefits realisation management for several years, working in both private and public sector.
He brings his own brand of practical and pragmatic experience together with his desire to make the topic more readily accessible.
He is a consultant providing services in the application of benefits management, provides training on the topic and is an Associate at Henley Business School.
Judge will be joined by:
Mike Green
Director of Transitional Space Limited.
Mike Green is Director of Transitional Space Ltd and a visiting Fellow at Henley Business School where he tutors and coaches in Leadership and Change. Mike also delivers bespoke and accredited learning programmes in Change Management to senior managers and change agents in UK, mainland Europe, Africa and the Middle East.
He also consults in the public, private and the not-for-profit sectors. Mike has written a number of bestselling books, including: Making Sense of Change
Management, Change Management Masterclass, Making Sense of Leadership and Leadership and Personal Development.
---

Steve Messenger
CEO of Herald Associates

B - Agile P3M Benefits
In this interactive workshop, Steve will explore how Agile can help to deliver benefits incrementally whilst maintaining control and ensuring benefits realisation. Topics covered will include:
- An Agile Approach to Business Transformation
- Planning for incremental benefits realisation
- Just enough governance
- Just enough control
There will also be an opportunity to put the theory into practice in a short interactive workshop.
Steve is the current Chairman of the DSDM Consortium, a role which entails setting the strategy for DSDM and leading the DSDM Board of Directors. He has been involved in Agile since its inception, DSDM being one of the signatories of the Agile Manifesto, and was also pioneering iterative approaches to software development from the mid-1990s. As well as managing many Agile projects, Steve has implemented DSDM into the highly regulated pharmaceutical industry, particularly during his leadership role in Mundipharma IT Services.
More recently, Steve has been able to use his experience to help others. His reputation is strong, and he has been asked to speak at a number of conferences in Europe and the USA. He has also published articles and written blog entries on the topics of Agile Project and Programme Management and Scaled Agile. He was lead author of the DSDM Agile Programme framework and contributed to the DSDM Agile Project Framework.
Steve has also co-authored papers on DSDM and PRINCE2, applying DSDM in an offshore environment and using DSDM with PMBOK. Accredited in project management techniques such as PRINCE2, Steve still firmly believes the best training is through experience and in his 35 years has undertaken all of the IT roles from trainee programmer through to project manager for large 6 figure projects.
He now uses his experience to provide training and consultancy to large organisations, and this keeps him up to date on current Agile thinking, trends and problems.
---
Brin Hodgskiss
Business Benefits Lead for the Bedfordshire – Cambridgeshire – Hertfordshire Strategic Alliance

C – Embedding Benefits in the Public Sector
When Bedfordshire Police, Cambridgeshire Constabulary and Hertfordshire Constabulary (BCH) decided to extend their collaboration, they wanted to put benefits realisation management (BRM) at the heart of the change.
But with BRM's chequered track record, and a perceived rub with the public sector's ethos, how is this working in practice?
Brin will present the tips, tricks and tools that have helped embed BRM across the portfolio of BCH change - from call centre collaboration, to HR alignment, to the Agile mobilisation of police data.
This will be followed by an interactive workshop giving public sector professionals the chance to unpack the problems they face, identify solutions, and harness the help they need to succeed.
Dr Brin Hodgskiss CMgr MCMI is Business Benefits Lead for the Bedfordshire - Cambridgeshire - Hertfordshire Strategic Alliance.
In his policing career of 15 years, Brin has focused on solving problems and creating new teams and processes. As a former Principal Intelligence Analyst, he is passionate about presenting information in a way that encourages action.
Brin will be joined by Nicola Dalliday, Business Benefit Analyst:

Nicola joined Bedfordshire Police in 1998 as the Force lead for Activity Analysis and has since worked in a number of different roles, including Performance Management, Freedom of Information, Data Protection and Communications. Nicola recently joined the Bedfordshire, Cambridgeshire and Hertfordshire Change Team as a Benefits Analyst. She enjoys bringing her many years of 'police' experience into her Benefits work and is keen to ensure that all support and advice offered by the team adds value and is benefit focused in managing change.
---
Delegates will be able to choose from Workshops D, E and F, details below:

Ben Pinches
Managing Director and Founder of Oxford Major Programmes
D – Benefits for whom?
This workshop presents the findings of research to investigate evidence presented in existing scholarly literature on the success of ICT and other investments in realising the benefits anticipated at the start of a project.
Benedict will look at the importance of stakeholder engagement as well as stakeholder identification for major ICT projects and highlight potential obstacles for benefits realisation.
Benedict is the Managing Director and Founder of Oxford Major Programmes; a company dedicated to revolutionising the management of major projects and programmes. His team develop software that combines elements of social media, benefits tracking and an holistic approach to status reporting in order to produce innovative visualisations to aid the decision-making of Programme Directors and Sponsors. He is involved in a number of research projects with world leading academics from Oxford University. A graduate from the first cohort of the MSc degree in Major Programme Management at Sad Business School, Benedict is also active with voluntary work focussed on bridging the worlds of project management practice and academia.Prior to setting up his own company in 2011, Benedict was a programme management contractor for more than fifteen years and led programmes in the public and private sector both in the UK and overseas.
---
Senior Lecturer at Leeds Becket University

E – Extending the benefits life cycle: ISO 55000
This workshop will look at the potential impact the new BS and ISO 55000 might have in moving maintenance work from reactive work to high value proactive intervention projects.
John says: "Take up of this ISO 55000 will put some organisations under pressure to move to a project value approach and support other departments who've been seeking to do this for a while".
John Heathcote MBA MAPM
Senior lecturer at Leeds Beckett University.
Researcher in Programme and Projects & Supply Chain Management.
John has 22 years' experience in Utility capital projects, setting up partnering frameworks and managing engineering and business change projects.
---

David Waller
Independent Consultant
F - A Healthy Respect for Benefits
When profit isn't the objective, how do you recognise a valid benefit, let alone quantify and manage it? Involving the right stakeholders, choosing the right benefits and the most appropriate measures, even when they are not obvious, makes a better project than simply picking the things that are easy to count.
With the aid of a quick gallop through Stakeholder and Benefits Mapping exercises we will show the very personal nature of the choices we make and how these can be managed into a sound consensus with the right approach and tools.
At the end of the day, as Lao Tzu said, 'When the best leader's work is done, the people will say: "We did it ourselves"'.
David will be joined by Hugo Minney for this workshop:

Hugo Minney
Independent Consultant
Hugo is an independent consultant who has worked on an interesting variety of NHS projects over the years His particular focus is on social return on investment (SROI), something that often gets lost in the search for cash-releasing benefits.
---

Matt Williams
Managing Director of Connexion Systems
Benefits-led Portfolio Management: Maximizing Capital Investment Returns
Matt will argue that projects and programme need to sit within an investment portfolio aligned with organisational goals and objectives if business value is to be created and benefits realised.
Selecting a balanced portfolio of initiatives that contribute to an organization's goals requires each initiative to have a realistic, validated business case. The business case should also contain measurable Lead Indicators of Benefits Realization to enable performance measurement both during and post-execution.
Matt Williams is the Managing Director of Connexion Systems, an Australian-based provider of innovative services and systems that enable project organizations to maximize business value generated from portfolios of capital investments.
Matt has spent the past 15 years advising PMO's on governance and controls, and is a regular speaker at PMI, AIPM (Australia) and APM (UK) events on the topic of Benefits-led Portfolio Management.
Matt received his Project Management Professional (PMP) certification from the Project Management Institute in 2003.
The Benefits Summit 2015 is sponsored by

For further information and booking please click here.